Financial advisors eyeing top-ranking institutions for their CFP designations may need to change their priorities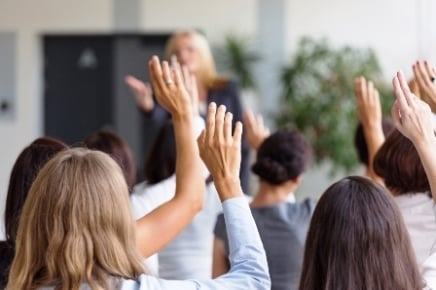 When it comes to obtaining the CFP designation, financial advisors might think that getting theirs from a prominent institution would give them a significant edge. But one industry source suggests that it's more important to prioritize how well one can grasp the material and apply it.
Financial planning industry blog
Nerd's Eye View
has said that clients don't care that much and rarely ask about the pedigree of the CFP program that their financial planner passed, according to
Financial Advisor IQ
. In case clients do ask and haven't heard of the CFP-granting body a financial advisor got his or her designation from, they are usually satisfied with a simple explanation of the institution's qualifications and credentials.
So rather than focus on the name of the institution, advisors considering CFP programs should be more concerned about learning the material and confidently applying it to their clients' affairs.
That's not to say that a school's pedigree has no value whatsoever. Being able to name-drop a prominent school can have some significance for those eyeing internal positions and advancement within financial planning firms, said the industry source. But that by itself isn't enough; it can get the applicant an interview, but the interview's outcome will hinge on the education and skills obtained.
A prestigious pedigree could also matter for networking purposes, but that strategy has limited application. Those considering an academic career may get a boost from being a graduate of a prominent institution, but that tends to matter more for a master's or PhD degree than the CFP designation.
Related stories:
Results out for FPSC certification exams
Why advisors must reinvent themselves or risk becoming irrelevant