Global financial execs are increasingly happy with the economy but unhappy with the same kind of compliance demands advisors face.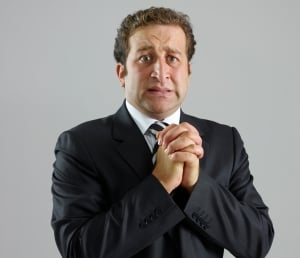 Global financial services executives are broadly confident with their countries' economic prospects, and say their biggest business challenges stem from managing regulatory changes and attaining compliance. Sound familiar, advisors?
In a global survey, 88% of financial executives said managing regulatory change has proved challenging. Within their own firms, those surveyed were also worried about business costs (41%), profitability (37%) and further increasing regulatory issues (23%). The data come from a survey of 1,100 financial institutions across seven countries -- Canada, France, Germany, Hong Kong, Singapore, the UK and US – taken by recruitment firm Robert Half.
Globally 35% of all respondents, and 37% in Canada, expect costs related to financial regulations to keep rising. Compliance, it seems, is proving to be the killer issue for financial sector professionals, whether they be CFOs or advisors.
"I've come from the bank side, and now I'm an independent with a credit union and I am surprised by the level of compliance," said Cory Papineau, senior financial advisor at Assiniboine Credit Union in Winnipeg. "I'm not suggesting that it shouldn't be done but the volume is quite intense, I can spend an hour-and-a-half or two hours with a client doing a financial plan, and then another hour at least doing the compliance side."
The survey found that compliance officers and related staff will likely be in demand by financial firms: 32% of Canadian executives expect to hire interim staff for compliance issues and 26% expect to make full-time hires.
Another veteran advisor, who manages an advisory operation for a major firm out of Manitoba, notes that the compliance burden has become more onerous since the 2008/09 financial crisis.
"I might be a little facetious in my comment, but when I talk to my compliance department I feel like 70% of my job these days is updating forms and getting signatures instead of doing what I thought what was my job, which is helping people with their financial concerns," he said. "The 70-30 split is facetious, but not by much."
A rash of new rules have been imposed or have been in the pipeline since the financial crisis. These include international rules on money laundering and taxation, domestic regulations on fiduciary responsibilities, and laws such as the US foreign tax compliance act.
Among the survey's other results, among Canadian services financial executives -- including finance directors, chief financial officers and chief operations officers – 71% said they were confident in the country's prospects. That matches the global average, with Canada being ahead of counterparts in France (45%), the UK (63%) and US (68%) but behind Germany (87%), Singapore (83%) and Hong Kong (78%).
Executives also said that one of their biggest challenges has been hiring and retaining skilled employees: 89% worldwide said they were experiencing recruiting challenges and 83% expressed worries about their ability to keep top performers on board.