Raintree Financial Solutions' Head of National Sales offers insights on surprising trend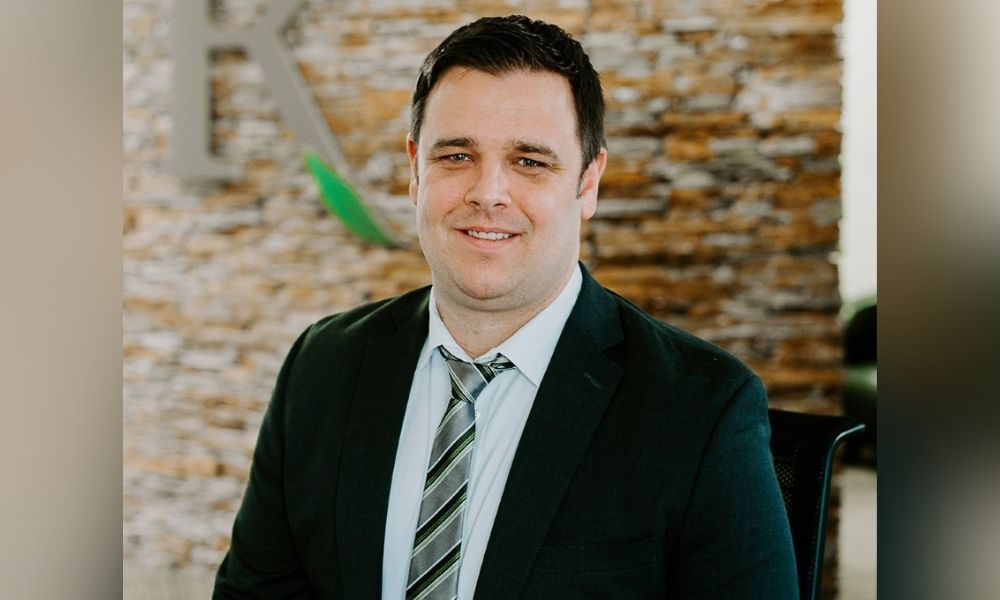 A lot has been said about how throughout the pandemic, digital technology has unlocked new opportunities for advisors to connect with their clients. But that's not the only type of connection that advisors have formed.
Corey Ferrier, Head of National Sales at Raintree Financial Solutions, says that the ability to connect electronically has inspired a surprising trend of advisors from different provinces coming together to form teams.
"We were not expecting the teams to be quite as the geographically diverse as they ended up being," Ferrier says. "We assumed there'd be local communities where advisors that knew each other better would be likely to team up. But in a lot of cases, that's not what drove the formation of teams."
What's emerged as more of a driving influence, Ferrier says, has been shared priorities and interests. In one example cited by Ferrier, several advisors from different provinces found that they were facing the same challenges and questions about environmentally responsible investing from their clients.
"They were exploring the same opportunities around environmentally responsible investing, and they were looking for the same options," he says. "They're assessing things in a similar way with respect to recommendations they'd make to their clients, who were mostly environmentally conscious and wanted to potentially avoid the oil and gas sector."
With members located in BC, Ontario, and across the Prairies, the team was about as far from being locally concentrated as a group could get. Still, their shared focus and similar values allowed them to grow into a cohesive group, which Ferrier says helped foster the growth of their businesses.
Similarly, he says some of the more religious advisors Raintree works with have joined or gathered teams with a similar outlook or priorities, which help shape their needs and preferences around investment strategies. That's opened the door for some advisors to not just work with other financial professionals across provinces, but also to have inter-jurisdictional books of business.
"We have advisors that have client bases across three or four provinces, and it's because you can do that now," Ferrier says. "If you had to go and get physical signatures on everything like you did 10 years ago, it just wouldn't be possible. So that extension from the client level has gone up into the teams that we're seeing as well."
Still, the expanded use of technology comes with its own challenges. For one thing, advisors who form virtual alliances are more at risk of Zoom burnout. If they're already spending a significant part of their day meeting clients online, having to meet with fellow advisors on digital channels could take a toll compared to teams that can come together for the occasional coffee or drink.
Another challenge, Ferrier says, is that teams spread out across different time zones may find it difficult to coordinate their schedules. If members are working across jurisdictions that are two or three hours apart, it could create some difficulties in aligning catch-up meetings, planning sessions, and other activities.
"A lot of teams would like to co-market together, but the time zones can make that difficult," he says. "If someone wants to do an event at 7 in the evening, depending on the time zone, that could mean it's 10 o'clock for some team members, or it could be four depending on what time zone they set it at."
Some lone wolf advisors, put off by the idea of having to potentially compromise their personal schedules, might see it as proof that being part of a team is a stifling experience. But according to Ferrier, advisory teams are finding flexibility in many other areas. For example, they may organize themselves further into smaller teams within teams: two or three insurance planning or private capital specialists may come together, for example, and the different specialty teams may come together or separate depending on the needs of a certain situation.
"It makes for a higher quality service offering to the end client. And as we've seen our advisors become happier, more engaged, we've also seen substantial growth in their businesses," he says. "The new advisor teams can grow where their practice needs them to grow, and really the point of the team structure is to allow that kind of organic development."