New survey reveals what's on advisors' minds after difficult first half of the year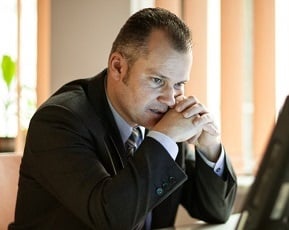 Investors are on edge after a difficult start to the year – and it seems that financial advisors are highly concerned too.

According to a survey by Eaton Vance, reported on by Yahoo Finance, managing the market's volatility has become the top concern for financial advisors.

In its Advisor Top-of-Mind Index, the company revealed that more than half of advisors said their concerns about the volatility of the markets has grown during the last 12 months.

Speaking to Yahoo Finance, Eaton Vance's managing director John Moninger commented that while it is natural for advisors to have concerns, the situation with investors is more worrying with more than 80 per cent "motivated by fear". He described this as a significant increase compared to 18 months ago when just 50 per cent of investors spoke of fear as a motivation.

Among the other key findings of the index were that 53 per cent of advisors believe investors are worried about losing money within the volatile markets. More than half believe domestic issues will drive volatility for the remainder of the year and 62 per cent view it as a risk rather than an opportunity.

What is your opinion on market volatility? Is it an opportunity or a risk? Leave a comment below with your thoughts.