More than 1 million people have been affected says Fraser Institute study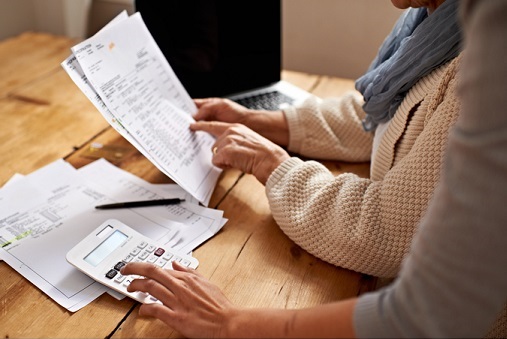 Canada's healthcare system is costing workers a significant amount in lost wages according to a new study.
The Fraser Institute says that wait times for surgery and medical treatment cost Canadian workers a total of $2.1 billion in lost income in 2018 as more than one million people waited for treatment.
The average lost wages amounted to $1,924 per worker but that only shows the cost based on the traditional work week. If the cost of waiting in workers' non-work time was included, less 8 hours per night for sleep, it equates to $5,860 per patient, just waiting.
"Waiting for medically necessary treatment remains a hallmark of the Canadian health-care system, and in addition to increased pain and suffering—and potentially worse medical outcomes—these long waits also cost Canadians time at work and with family and friends," said Bacchus Barua, associate director of health policy studies at the Fraser Institute and co-author of The Private Cost of Public Queues for Medically Necessary Care, 2019.
The cost of healthcare has recently been highlighted by 3Macs portfolio manager Neela White who shared her personal experience of dealing with the long-term care of a parent.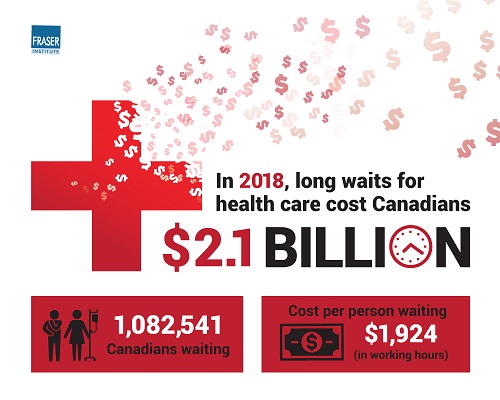 Manitobans lose the most
Because wait times and incomes vary by province, so does the cost of waiting for health care. Residents of Manitoba in 2018 faced the highest per-patient cost of waiting ($2,852), followed by P.E.I. ($2,594) and Alberta ($2,538).
Average value of time lost during the work week in 2018 for patients waiting for medically necessary treatment (by province):
British Columbia $2,455
Alberta $2,538
Saskatchewan $1,639
Manitoba $2,852
Ontario $1,368
Quebec $1,209
New Brunswick $2,391
Nova Scotia $2,487
Prince Edward Island $2,594
Newfoundland and Labrador $1,559
"As long as lengthy wait times define Canada's health-care system, patients will continue to pay a price in lost wages and reduced quality of life," Barua said.