CEO of digital platform expects more financial planning, more products and more pressure on advisors to provide value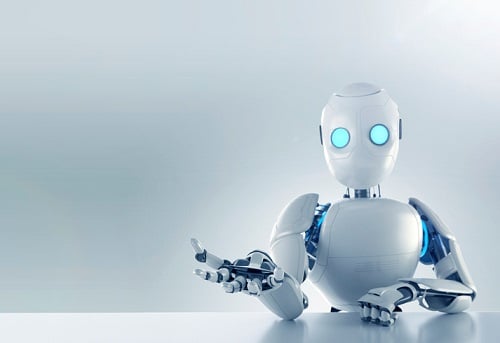 Justifying your fee by simply allocating, rebalancing and monitoring a client's portfolio is going to get harder as robo advisors mobilise over the next five years.
That's the view of Randy Cass, CEO and founder of Nest Wealth, who launched his digital wealth manager solution back in 2014 and has subsequently seen a number of others rush into the market.
He believes the first five years of the robo-advisor age were about getting an efficient, sophisticated, low-cost solution into the marketplace to give all Canadians the ability to save and reach their goals. The next five years, however, will involve thinking more holistically about what technology can do for both investors and advisors, and how value can be added.
The effect of this, Cass believes, is that advisors charging a standard 100 basis points for portfolio construction or managing a mutual fund at 250 bps will struggle to justify these fees when compared to the portfolio services robos are offering at 20 or 50 bps.
Rather than a roadblock for advisors, he said this should be seen as an opportunity to consider all the things advisors can do using technology, like guide people through their retirement years or to suggest ways to adjust current lifestyles so that goals can be reached.
He said: "This also includes understanding behaviour patterns on a digital platform to identify clients that might need some comfort or encouraging people to do things when it comes to savings that they might not have done otherwise based on where they are relative to their peer group.
"It's just a litany of things that advisors with better technology are going to be able to do for their clients that they wouldn't have been able to do without that [technology] foundation."
Cass expects financial planning to begin to merge into the digital wealth space and more products to come to market – all resulting in greater convenience, value and lower cost.
He said: "I think the next five years are about creating experiences that digitally add value. That value can be in suggestions, actions and next steps to take on the direct consumer side or facilitate the relationship between the advisor and the individual, so the client is not just starting to save money in a more economic fashion but reaching into more sophisticated ways the advisor can add value."
Meanwhile, Monarch Wealth Systems has chosen Nest Wealth Pro (its B2B offering) to provide clients and advisors with an enhanced user experience, simpler onboarding, greater transparency and fully-integrated back office and compliance functionality.
Monarch's advisors and clients will be able to securely open accounts online in minutes. Clients will be also be able to review their progress against financial goals, communicate with their advisor, access all documents and consolidate their holdings through a modern, transparent digital user experience.