Portfolio manager credits his background in the 1980s bond market, and the support of his team, for growth to $1.7 billion in assets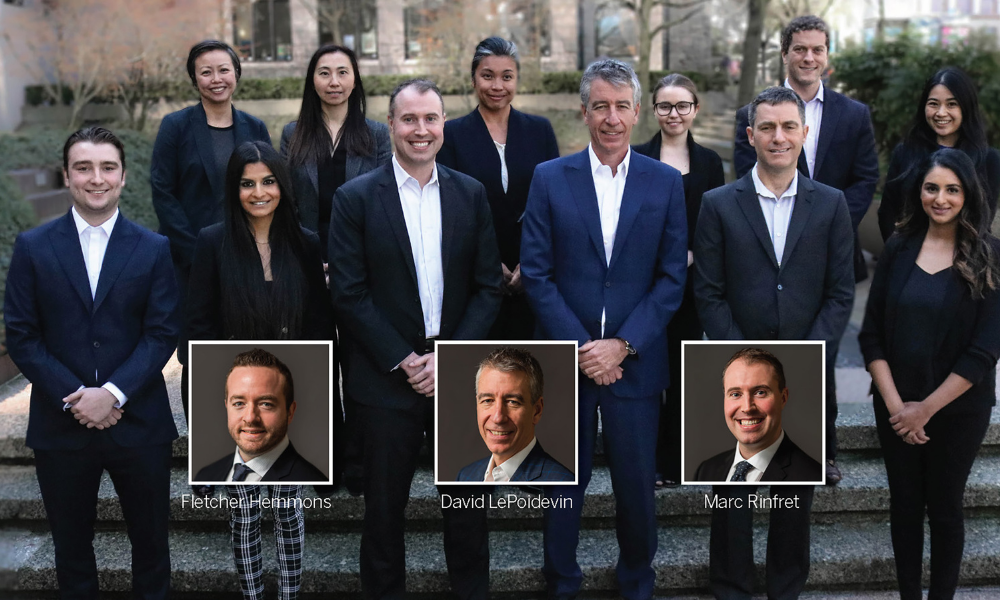 The LePoidevin Group at Canaccord Genuity Wealth Management was formed in 1988 by David LePoidevin, an industry veteran who now has more than 35 years of experience in the investment industry. Now managing more than $1.7 billion in assets, with offices in Vancouver and Toronto, the LePoidevin Group is a team of like-minded portfolio managers, research analysts, traders, a financial planner and administrative associates, some of whom have been with LePoidevin for more than 20 years.
LePoidevin got his start in the industry in 1986. With experience in the bond market, he built a strategy on the opportunity bonds delivered at the time, which netted him a very conservative clientele. That group has followed him as he's moved to major institutions, ultimately ending up at Canaccord. Over the years, LePoidevin's investment philosophy has also evolved, as he recognizes his bond strategy from the '80s no longer works.
"Our philosophy is really boring investments that have the bond-like returns of the 1980s," he says. "We are looking, from a macro perspective, for things that will generate a great return because we are buying things at a bargain that pay dividends, have earnings, and we are not looking for the latest fad."
LePoidevin, along with Marc Rinfret and Fletcher Hemmons, creates client portfolios and manages assets. He says he wouldn't be as successful without the support of his team.
"Fletcher and Marc are the other portfolio managers on the team that I brought on as my 'young guns'," he says. "We meet regularly and come up with the stock selection. I can only handle so many relationships, so they are such an integral part of the team. We have such a wonderful team, from administration to partners in portfolio management."
The LePoidevin Group's success comes down to a consistent and disciplined investment approach that focuses on preserving wealth, ignoring market fads, capitalizing on market corrections, sticking with a long-term approach and changing course when opportunity presents. LePoidevin believes one of the things that has set his team apart is its ability to handle crises, thanks to its macroeconomic perspective.
"In my career, I have seen four recessions, and every one of our clients have come out ahead on a calendar basis," he says. "What sets us apart is how we deal with crises and how our clients have outperformed over the long run."
That differentiator has generated loyalty, customer satisfaction and referrals that have allowed the practice to grow to where it is today. Also underlying the success of the LePoidevin Group is Canaccord Genuity and its focus on providing best-in-class wealth management strategies and capabilities. It is not a large bank, but rather an entrepreneurial and supportive environment where the LePoidevin Group can pursue its clients' interests.
"Canaccord is a breath of fresh air – it has the infrastructure and is great for advisors who want to be a business owner and do a bit of their own thing," LePoidevin says. "I am very excited about it and the partnership we have."