Two-time gold medallist breaks down 10 tips that translate from the ice to a financial practice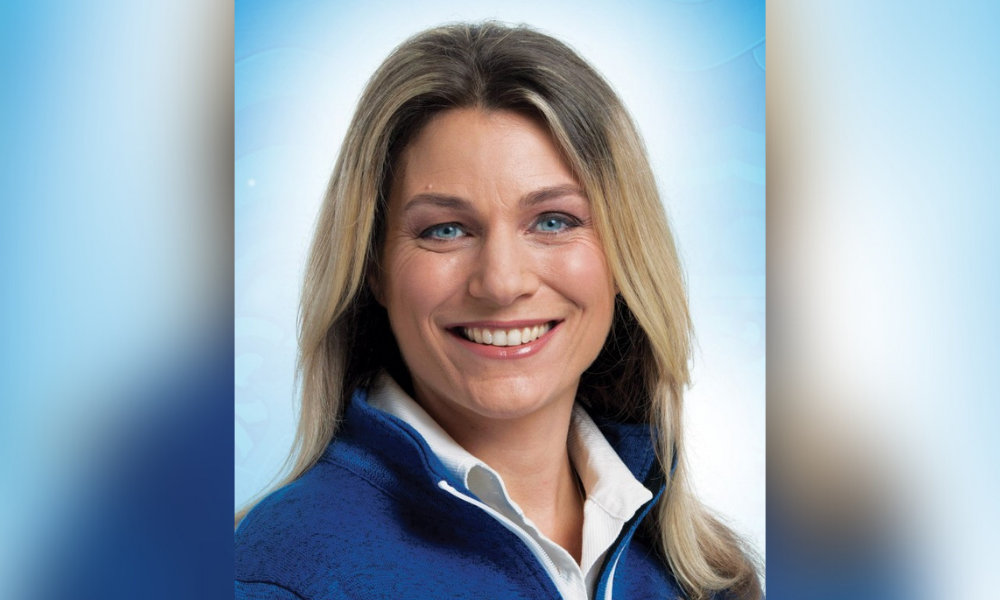 Cheryl Pounder, a Canadian women's hockey Olympian turned motivational speaker, has 10 hockey lessons she thinks are valuable to the financial world.
Pounder will speak at the virtual Women in Wealth Management conference on Dec. 7, sponsored by Edward Jones. The event is free for advisors and you can register here.
Pounder's Olympic journey playing defence began when she was a little girl. She was part of a hockey family, so wanted to copy her siblings. She played a lot of road hockey in Mississauga, but, once she hit the ice, she knew she wanted to play in the Olympics. That desire would lead her to several national and world championships, and help her win two Olympic gold medals.
The lessons she learned unfolded over the years, but she told Wealth Professional they're just as critical in the financial world.
First, you need a passion for what you're doing. "That intrinsic motivation to excel at the game I loved was always in mind," she said, noting she was born in 1976, when young girls didn't usually play hockey. "I loved the sport of hockey, even though it wasn't something I should traditionally have been doing at that time." But, she also noted that while the intrinsic motivation to excel was always in her, sometimes the passion would ebb and flow – like when she was cut from her first Olympics.
Second, be prepared. She practiced hard and learned, doing the best she could each day. So, when she had the chance to make her first national team, she was prepared. "It gave me the chance to seize the opportunity when I had it," she said.
Third, learn to work in a team – to achieve both individual, and team, goals. Her team members had to learn to work together, share information, and help – rather than be threatened by – each other. "That's something that I would learn over the course of my career," said Pounder. "But I think it applies to almost any organization that we enter."
Fourth, take time to help others. She recalled mentors – coaches, friends, and teammates – who "took the time to care to help me and allow me to grow, and helped me reach my potential – the potential I didn't see in myself. Sometimes it really takes someone else to see our potential enough for us to start to see it in ourselves." She recalled one particular veteran whose "impact would change the course of my career." It also made her mindful about how she impacts others, especially teammates.
Fifth, communication is key to achieving excellence. While it takes courage and candour to be authentic and have difficult conversations, she said, "I feel like real growth can occur when we're willing to have those. But you need to be willing to be accountable for your performance and work to grow. That propelled us to our personal growth, which led to our team growth."
Sixth, know yourself. "It took self-awareness to get where we did," she said. "I think that's a very big element that needs to be woven into a lot of the corporate world or team sport." Knowing yourself, your value, and what you bring to the table, and when you're not at the top of your game is critical. People who are driven to achieve their own goals, for instance, may be blind to how it impacts others. But, if they can step back to see it, their collaboration improves. "That's a massive piece of teamwork," she said. "What I recognized as an athlete on a team that made the Olympics is that when we actually work together, we became very efficient, and that efficiency promoted the individual as well."
Seven, learn from the hard times. She said that's when you can "take an open look at yourself and ask: how could have I done this better?' That part of personal growth and continuous learning can only happen when we take ownership and look at ourselves. So, ask yourself the tough questions, the ones you're willing to answer, so that you can keep getting better,"
Eight, be willing to change – the way you look at, and do, things. Pounder recalled preparing for the Salt Lake City Olympics after her team won the world championship, but lost eight straight games. They spent the night before the Olympic final, when the American team was relaxing, on stationary bicycles in the basement of the Olympic Village. The team went on to win the gold.
Nine, consider how you measure success. "When I go back to where my dream was born, and the belief that I could achieve excellence on the international stage, it was when I was eight and won my first provincial championship. It was the same feeling as winning a gold," she said. "I know that sounds ridiculous, but getting my gold medal took me back to that moment. So, I think a lot of success is how we look at it."
Pounder said all of these lessons actually weave together and underscore the 10th lesson – take risks.
She grew up in a male-dominated world, but needed mentorship. She had to learn to communicate, improve what she did, and build relationships because they're "the cornerstone in the fabric of what we do". She also had to learn to reflect on her behaviour and how she impacted relationships.
"Whether it's building a portfolio or trying to win an Olympic gold medal, it's having that ability to recognize those relationships and how you foster them and how you're candid and how you grow within them," she said, noting knowledge is important, but
learning to take some risk is also key. "So, get comfortable being uncomfortable, and get outside your comfort zone. Don't be afraid to reach outside it, so you find ways to stay ahead of the curve.
"Life is a journey, so it's continuous learning. If we stop learning, then complacency sets in."