National canoeing champion - and finance professional - on why you need a strong team, long-term focus, and hard work to succeed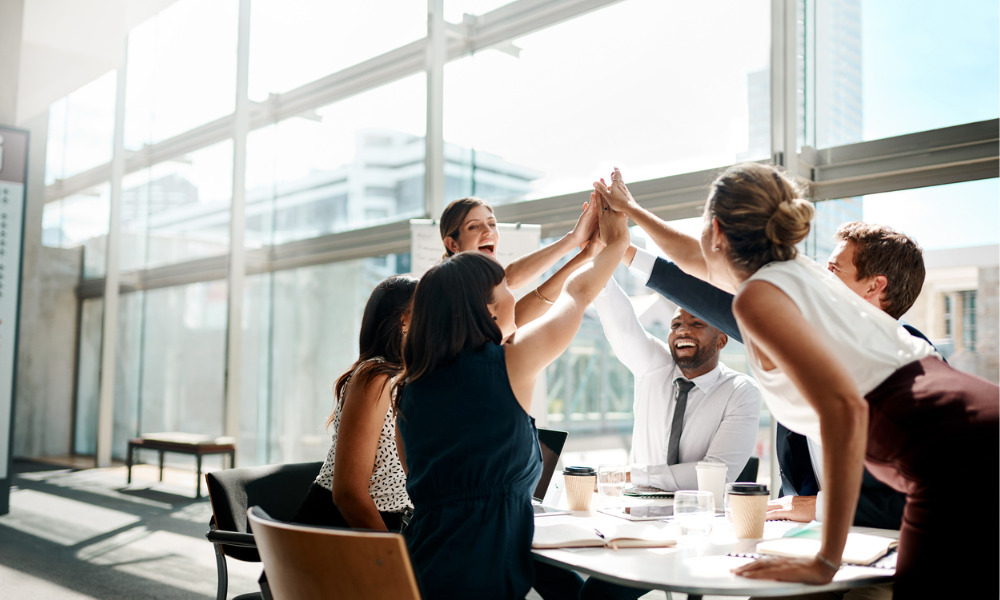 As the world's women canoeists prepared to compete at the Olympics for the first time in history this week, national canoeing champion and financial professional Kim Inglis saw three lessons that advisors can draw from these world-class athletes.
"The Tokyo Olympics are the first Olympics that women's canoeing will be in," Inglis told WP as she prepared to watch the finals on August 5 and 7. A financial advisor and associate portfolio manager who founded Inglis Private Investment Counsel of Raymond James Ltd., she also won the Canadian national champion in canoe sprint racing repeatedly from 1995 to 2002. She was still in high school then and was disappointed that she couldn't even consider the Olympics because her sport hadn't been accepted yet.
Having been both an elite athlete and financial professional, she saw three parallels that advisors and investors can learn from.
You need a strong team to be successful
"To make it to the Olympics, it's not just about being a phenomenal athlete," she said, noting that's true whether you're an individual or team. "You need a really strong team behind you because you can't do it by yourself."
In the Olympics, that means coaches, physiotherapists, and doctors, to name a few supports. As a financial advisor, she said, "it's impossible to wear all the hats. You need a good team around you to give your clients everything they need. So, if your specialty is investment, then you need good financial planners, estate planners, tax specialists, and others to help you provide that. You need that team in order to be able to help your clients be successful."
Maintain a long-term focus to succeed
"As an elite athlete, you absolutely need a long-term focus," she said. "You have to put in incredibly long hours and train for years. You've got to work hard. You've got to show up to practice. You've got to go through everything that it takes to build yourself as an athlete. You've basically got to be out there focusing on everything that it's going to take to get you to that podium, and that podium might not be for many, many years ahead. So, it requires sticking out a long term-focus."
"The road to Olympic glory is not necessarily always smooth sailing. It's usually bumpy on the way," she added, noting athletes deal with everything from injuries to failures, not making the national team one year and having to work harder to make it the next. "You're not going to find any top athlete who hasn't come across some kind of challenge along the way."
It's no different for investors as it also takes that kind of long-term focus to be an elite investor and not get knocked off by the daily bumps because markets go up and down and you must manage your emotions and stick with the long-term plan to eventually be successful.
Work toward success
"Starting out as a rookie advisor in this industry is no easy task," Inglis concluded. "It takes a very long time before you start to see success in growing your business." She tells young people who want to become financial advisors that it can take at least five years, and "it's absolutely going to feel miserable for a long time as you're building your book."
"That's the same as being a bit athlete," she said. "You're not going to become an Olympic athlete overnight. It takes a very long time. It takes years of training and building to get there, and it's no different for a financial advisor with a successful business."
She then compared building a financial business to the women's canoe racers trying to get into the Olympics. Competitive canoe racing dates back to 1869 in Great Britain. Men's canoeing and kayaking was included in the 1936 Olympics and women's kayaking was added in 1948. This is the first year women's canoe racing will be included, and they'd been anticipating it for the past decade. When they didn't make it to Rio, the coaches kept telling the young athletes to keep training as if they would be included at any time.
"You need to prepare as though you're going to make it," she said, "but you also have to have a contingency plan in case you don't."