It's snowing in Alberta. Guest columnist Craig Swistun gets back to business as summer fades.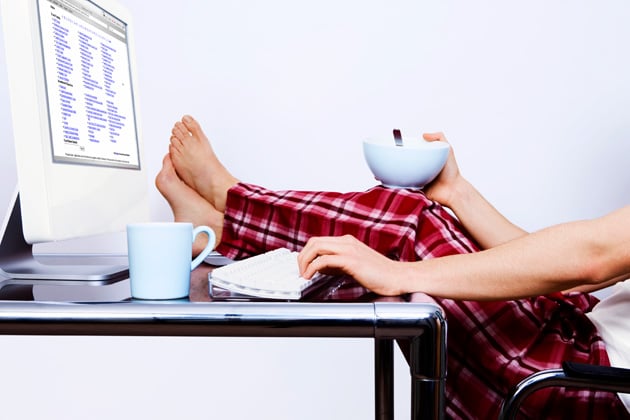 Even though I have a love affair with winter (growing up in Winnipeg might have something to do with that) Canadian summers are nothing short of magical. They relax us, refresh us and like all good things eventually come to a crashing end.

Labour Day, unofficially, marks an end as well as a beginning. For those with kids, "end of summer vacation" is just another way of saying "back to work." The first few weeks of September are spent clearing up the backlog of items that were put aside in favour of sunsets, water skis, and mountain bikes.

While client demands may be lower in the summer, you can never stop working on your practice. In fact, summer is a fantastic time to reflect and make sound, strategic decisions about your future. You did spend time thinking about your business, didn't you? But just because you made a good plan sitting on the dock in July doesn't mean that you will begin successfully implementing it now that September has rolled around.

Fortunately, even if you've let things slip a bit during the summer, there are still a few things you can do early this month to set you up for a fantastic autumn.
Review your business plan. Remember that plan you made earlier in the year? The one you consult regularly? It's still relevant. Invariably, if you haven't reviewed it regularly you'll be reminded of things you wanted to accomplish by now (but haven't). Re-evaluate how important those are to you at this stage.
Edit the plan, if necessary, to recognize the new realities of your practice.
Write down your short-term goals. What do you want to accomplish before the end of September? Before the end of the year? Include why achieving those goals is important to you and your business. The more you can provide a rationale for the activity, the more likely you are to follow the plan.
For me, I try not to focus on specific tactics, especially when it comes to business-building, but instead to focus on bigger picture ideas. I find it gives me the flexibility to adjust and adapt. Let me give you an example from my personal plan.
To provide greater value to my clients, I will partner with professionals in related fields to develop a minimum of three presentations on relevant issues by the end of September.
For the remainder of 2014, I will share this knowledge with a minimum of 15 external partners, who may be able to use it with their clients for the purpose of developing mutually beneficial business relationships.
A more formal approach to business planning would link these back to my overall business plan. At this stage, I think that's overkill. After all… the days are still long, the weather is still warm, and from just over yonder I hear the siren-song, luring me to a patio.
Craig Swistun is a Vice President with CC&L Private Capital Ltd. and can be contacted [email protected] CC&L Private Capital Ltd. is an investment counseling firm that provides traditional and alternative solutions to high net worth individuals, foundations and endowments, first nations and trusts. More information about CC&L Private Capital Ltd. can be found online at http://www.cclgroup.com/cclprivatecapital/about_us.asp