OSC Chair and CEO discussed where she thinks some advisors are failing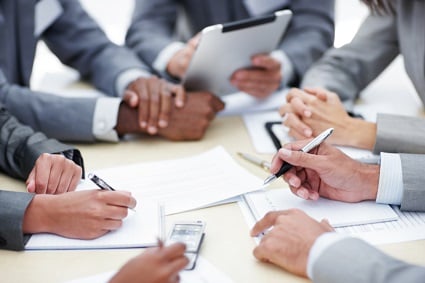 In a recent keynote address to the Toronto Region Board of Trade entitled
The Status Quo Is Not an Option
, OSC Chair and CEO Maureen Jensen discussed the provincial regulator's plans. Citing an increasing need to balance competing concerns, she described "a massive opportunity to evolve our thinking and approach to regulation."
Protecting investors
In the area of investor protection, Jensen identified suitability of investment products as a concern, with some advisors failing to prescribe products that match their clients' needs. In response to this, she said, the OSC is consulting with stakeholders on a best interest standard, which would serve as an overarching principle to protect investors "not just at the point of sale, but throughout the entire relationship."
Jensen also called for a reconsideration of embedded mutual fund fees, noting how they can incentivize advisors to recommend high-fee funds even if those funds do not perform well. "This does not put the interests of the client first, and that's a fundamental flaw that needs to be addressed," Jensen said, announcing shortly afterward that by the end of the year, the CSA will be publishing a consultation paper on the potential impacts of a ban on embedded fees.
Continuing the theme of investor protection, Jensen also reported on the OSC's efforts at enforcement of securities law, noting examples such as the Joint Serious Offences Team (JSOT) and the introduction of no-contest settlements. She also cited the Office of the Whistleblower, which has already yielded 30 tips since its launch this summer.
Accommodating market participants
Of course, the OSC is also working to address concerns from registrants. Acknowledging the rise of new investment models that do not fit neatly into existing regulations, Jensen announced OSC Launchpad, the first innovation hub by a Canadian securities regulator aimed at helping fintech companies navigate the province's regulatory system. The OSC will work with non-traditional investment organizations such as online advice, peer-to-peer lending, and crowdfunding platforms "to tailor regulation and oversight to their unique business models, as long as investor protections are in place."
Jensen went on to say that the OSC recognizes the importance of minimizing regulatory burden on registrants "where possible," which means cutting down requirements for market participants "as long as investors are protected." In connection with this, she announced that along with the CSA, the OSC is "looking to streamline disclosure requirements, eliminate duplications in regulation, and improve the public offering process."
She concluded the speech by emphasizing the importance of cooperation moving forward:
"What worked in the past, does not work today. It will take leadership from all of us—regulators and the industry—working together to foster an environment that is competitive and attractive for Ontario's businesses and investors."
Related stories:
OSC head concerned over non-standard reporting
Securities Act closes loophole - what does it mean for advisors?