Ahead of the virtual WP Awards 2020, we hear from some of our panel moderators, including on what it takes to be a high achiever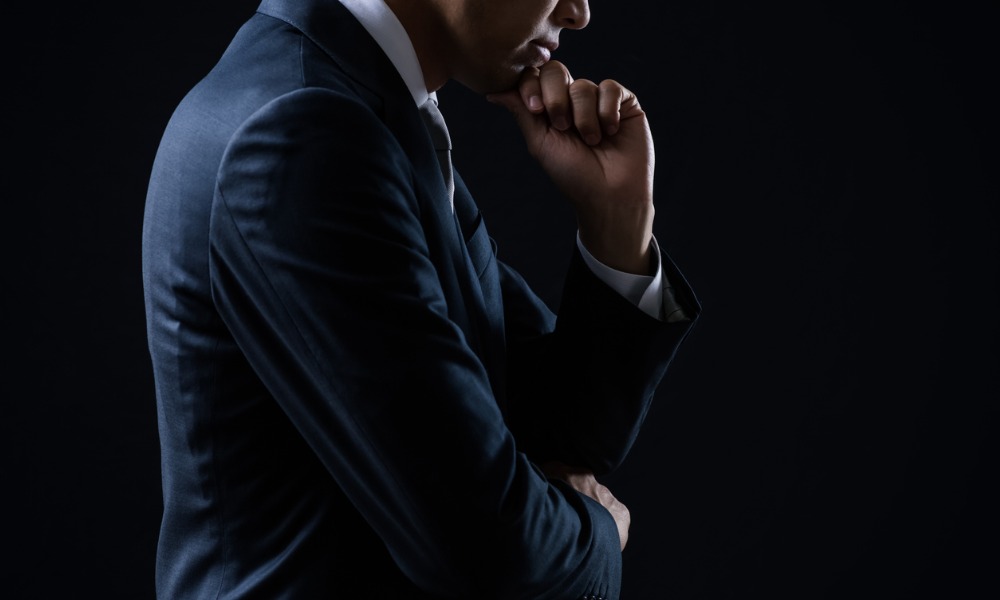 Young up-and-coming advisors face huge challenges in building their book from the ground up amid a global pandemic and understandably jittery clients.
How should they approach this? What are the skills required to be a high achiever in our industry? These are just two of the questions that will be addressed in our all-new, virtual WP Awards 2020, which features panel discussions and interviews as well as the annual awards.
While the current climate means we are not able to hold a physical event in 2020, we are still just as determined to recognize the achievements of talented wealth professionals, organizations and service providers.
Join us on Wednesday, September 30 at 12pm for a fresh experience. The team at WP has created an exciting new awards format that will bring the glitz, glamour and celebration directly to you, wherever you are. Black tie is optional and registration is free.
One of the 23 awards up for grabs is the Advocis Award for Young Achiever of the Year, which is accompanied by a panel session moderated by Advocis where we'll hear from the finalists. They will discuss the challenges facing young advisors, and their views on current industry issues.
Greg Pollock, president and CEO of Advocis, told WP that high achievers know how to best use their time, talent and resources and also understand how to uncover what a client needs across all aspects of financial advising. This includes the small details that must be found and pieced together, and also a comprehensive solution to larger problems that must be created and communicated.
He said: "I find that the most successful financial advisors are those who enjoy this process and thrive on the challenge. Surrounding yourself with mentors is equally important. The best advisors are not afraid to admit they need advice along the way from other financial advisors who are more experienced.
"High achievers usually focus continuously on education, and form groups with peers to reach towards their goals – all of these are reasons that a professional association like Advocis can be helpful to young advisors, as they can provide the opportunity to meet potential mentors, connect with other young advisors who are facing similar challenges, and get introduced to influential and successful industry leaders across Canada."
Today's environment presents a host of challenges for ambitious advisors, from marketing themselves successfully to incorporating technology into their practice. Given the COVID-19-induced volatility, Pollock believes that managing clients' emotional reactions is a particular test for young professionals.
He said: "Clients may be less inclined to believe that a budding advisor can genuinely empathize with the kinds of challenges that typically only arise later in life for individuals and families – but this is also where professionalism and competence can make a tremendous difference.
"Challenges are even greater for advisors entering the independent side. To be truly independent, you need to work only based on your own production, meaning no pay unless you produce.
"That can be extremely challenging for young advisors who have lifestyles that require a constant influx of income and who may not be in a position to change that lifestyle in order to start in this business. There are also the time management and organizational challenges of having to potentially study for licensing, designations and keep up with CE while also learning the functions of the job. All that while being expected to bring in assets of clients who probably still view them as young and inexperienced despite their level of education and hard work."
Another of the awards on will recognise efforts to improve financial literacy through The IFSE Institute Award for Financial Literacy Champion. The organization will also moderate a session featuring this year's winner, who will explain how advisors can successfully educate, advocate for and support their clients and the future generation.
With many people tightening their belts to get through the recession and the 10-year bull run now well and truly over, the ability of individuals to manage their money has been brought into sharper focus.
Christina Ashmore, managing director of the IFSE Institute, told WP it's vital for Canada's leading advisors to educate clients and the next generation about the importance of financial literacy.
She said: "It's been widely documented that an individual's financial situation has a direct impact on his or her physical health and mental wellbeing. With the global pandemic, it's more evident now that there's a large swath of the population that are experiencing financial uncertainty, whether it's related to their employment or the volatility in the capital markets.
"The role of advisors is to help their clients navigate through their own personal situations and the broader environment so that they can realize their goals. Advisors do this by educating their clients and empowering them to make decisions that will lead to better outcomes for them both financially and healthwise."
Those who do this effectively are able to adjust their message to the needs of the recipient and use a variety of tools to make their communication compelling and meaningful.
She added: "At the end of the day, it's not enough for advisors to only educate their clients, advocates must inspire action. The real goal is beyond clients being financially literate, it's to help them be financially sound."
The Edward Jones Award for Excellence in Philanthropy and Community Service is particularly relevant, given the recession and conflict around the world.
The firm will moderate a session on this topic, which will unpick the value of philanthropy and community service by speaking to award-winning advisors about how their contributions, leadership and support have helped good causes as well as their brands and businesses.
Katrine Clark, General Partner, Branch Team Talent Acquisitions – Canada, Edward Jones, believes the industry can lead by example in giving back to the communities they serve and that it's a privilege to be "corporate citizens helping to make a meaningful difference in the lives of Canadians, especially those who most need our help".
She explained: "We all stand for something and it is up to us to choose how we show up in our communities. It is not about just writing corporate cheques or sitting on a board of directors, although they may be very valuable contributions. It is about being passionate about a cause or concern and sharing that passion with others.
"That becomes part of our own corporate DNA and in doing so, it is natural that like-minded people who share the same passion and values will 'walk the walk' with us and become more aware of these contributions and that improves your reputation, standing and business. More importantly philanthropy is also a futuristic investment where we as financial professionals can invest on a broader scale by contributing time, skills and resources to worthy causes."