An impending intergenerational wealth transfer could be a factor keeping Canada unequal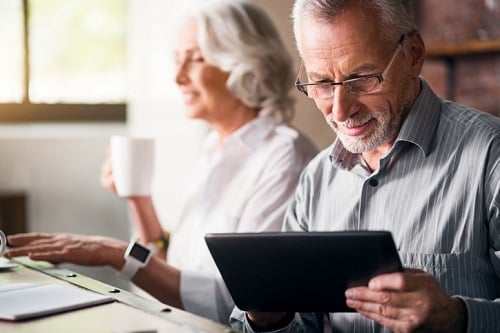 After raising their kids through childhood and university, parents may find it tough to break the habit of providing support. Some give their adult children
a leg up to leave the house
, others
assist in everyday expenses
— and others help with homeownership. And according to one report, that could create a cycle of inequality.
A new report from Sotheby's International Realty Canada has suggested that wealthy baby boomers could become powerful consumers in the Great White North's housing markets, and sustain wealth inequality from "one generation to the next," reported
Global News
.
According to estimates from CIBC, baby boomers are set to inherit $750 billion, the largest intergenerational wealth transfer in Canadian history. From the standpoint of Sotheby's, that transfer could have a "multi-level effect" on Canadian real estate, particularly with how it could support the next generation of homebuyers.
The report examined responses from a survey of 2,026 urban baby boomers, aged 52 to 71 years old, who resided in Toronto, Montreal, Vancouver, and Calgary. It found that 33% of all respondents had already left a living inheritance, or were planning one to leave one, for the next generation. Among those who were planning a living inheritance, many planned to do so in the next three to 10 years.
Looking at the share of respondents bestowing a living inheritance per area, the highest number was seen in Calgary, where 41% had such plans. Vancouver was next (36%), followed by Toronto (35%) and Montreal (27%).
The probability of a living inheritance increased with the level of household income. Among urban boomers with household incomes exceeding $100,000, 49% said they had given or were planning to give a living inheritance to help their children buy real estate. In comparison, this was true for only 27% of urban boomers who made less than $100,000.
The amount bequeathed also increased with income. In the case of wealthy boomers, 53% of living inheritances were under $50,000, and 25% were between $50,000 and $100,000. But for less privileged boomers, the median amount was $25,000, and 72% fell below $50,000.
"It's really not surprising that the people that are making over $100,000 would have a higher propensity to want to give, let alone have the ability to give more to their kids," Brad Henderson, CEO of Sotheby's International Realty Canada, told
Global News
.
"I also think that the people in the much more modest income group would probably be more inclined to want to see their kids earn it themselves as opposed to gifting it," Henderson said. "[M]ore wealthy Canadians tend to be much more giving to their kids and some would argue that maybe that's not a good thing."
Related stories:
Unlock RRSPs to help adult children own homes, group urges
50% of Canadians don't expect a significant inheritance