Late summer markets are drifting around record highs. Many question whether the valuations are sustainable. There is hope.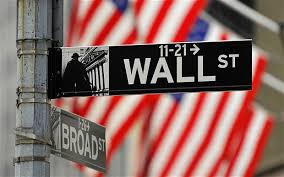 What to make of these late summer stock markets? The S&P 500 briefly passed 2,000 for the first time in history on Tuesday. The index is now up an amazing 200% from the low the S&P 500 touched in the months after the financial crisis, when the index traded at just 677.

Whether or not this boom can continue is something many are questioning. Spending and retail activity in the United States remain at levels lower than before the recession. Some worry the market valuations are being driven not by real improvements in real business, but by desperate central bank activities. But let's not end this summer on a sour note. Let's keep things positive—there are others who suggest these market values are perfectly justified and claim that there is room yet for growth.

This morning economists are digesting the good news that the U.S. economy rebounded in Q2 more than previously thought. Revised Q2 growth estimates show a "surprising" revision to 4.2% from 4.0%, according to a morning note from BMO economist Sal Guatieri. The upward revision is a result of "a hefty upward adjustment in business investment", and that's good. Business spending on equipment and machinery rose 10.7% annualized, instead of 7.0% as initially thought. The suggestion is that the U.S. economic machine is turning over at higher rates. This is said to be fueling the strong growth in employment down south. If the European central bank can loosen its hawkish anti-inflationary stance the EU economy could catch up--the French government recently dissolved itself in a bid to shift the country away from the austerity program in effect there. Which is, one supposes, encouraging in a uniquely French way.

So maybe things really are coming together?

If the new economic activity represents the start of the long-awaited recovery in the U.S. economy, the current stocks market valuations are justified according to some market prognosticators. Making the case of optimism is well-known Wharton School finance professor Jeremy Siegel, prophet of the value-based investing school and a champion of stocks "for the long run." He pointed out in a recent appearance on American cable business show that markets are trading at 16.5 times 2014 earnings. If the Dow continued to climb to 17.5 times earnings--"a very reasonable multiple given the interest rates" says Siegel--a Dow of 18,000 is justified. Some expect earnings could increase 6 percent to 10 percent in the year ahead. If that were the case, the Dow could even get to 19,000 said Siegel.

Doomish sentiment be damned. There is reason for optimism, and that's a lovely thing to keep in mind this Labour day weekend.