Will tomorrow's conference call with Difference Capital shed light on the latest round of Mike Wekerle-related chaos?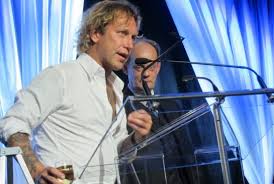 Wednesday morning's conference call for Difference Capital should be interesting. Investors in the small tech-focused investment bank will be looking for some answers as to what's going on in the firm that was supposed to represent a comeback of sorts by the controversial, over-the-top, living legend of Bay Street, Mike Wekerle.

The legend of "Wek", is, today, all-encompassing. A runner on the old floor of the TSX at 18 Wekerle began building a reputation on Bay Street doing big block trades for institutional clients (without being "front-run" on the relatively small TSX). Wekerle went on to the legendary firm First Marathon in the early 1980s, working there until 1995 as firm birthed a long line of stories and some serious fines from regulators. Wek went on to help start Griffiths McBurney and Partners, one of the premier independent brokerages in this country. Along the way he developed a group of friends and connections that represents a Who's Who of Canadian capital markets. His network is said to include Ned Goodman, Seymour Schulich, Altamira's Frank Mersch, gold impresario Ian Telfer, Clinton's buddy Frank Giustra, CI chairman Bill Holland, former Bank of Canada governor John Crow and Mats Sundin.

At GMP Wek solidified his reputation by organizing an initial private stock placement of a little company then known as Research In Motion. GMP would take RIM public, enriching the firm and clients. Eventually GMP went public in December 2003, Wekerle, as lead trader, became the single biggest shareholder. With 3.3 million shares and a high price of $28.75 in May of 2006, a Toronto Life profile suggests Wek's worth was, at one time, $95 million.

But things change rapidly on the street. Since then GMP's stock has drifted lower. The commissions on trading have compressed. The other partners began to chafe at Wek's hardcore "partying." There were demands to submit to drug testing. When a youtube video of Wek being hustled off-stage after grabbing an open mic from Rex Murphy at a gala event on the east coast, the banker, w2ho showed up to with an airline stewardess, was let go from GMP. The downward spiral settled in.

Once married to his high-school sweetheart Wek abandoned his first wide for the comely blonde assistant of a colleague. The second marriage ended in disaster when, having left a family vacation early, Wek's second wife was found dead of a heart attack at age 39. A bit of a personal disintegration seemed to follow. The trader was spotted at local Toronto restaurants, over-refreshed, in the company of many young women. Eventually, on vacation with his several kids at an expensive U.S. hotel, he exposed himself, threw an employee over his back, "licked a woman's foot" was, eventually arrested as a result of the incident and caught a lawsuit from the annoyed waiter who went over the shoulder and now claims he is unable to work since the incident.

When you're worth as much as Wek, you've got to be careful. There has been an attempted comeback. A couple years ago Wekerle founded Difference Capital, a merchant bank dedicated to financing various health care and tech companies. Wek recruited from across the street, bringing in Neil Johnson, then head of Vancouver-based Canaccord Genuity Inc.'s operations in the UK. When National Bank initiated coverage on Difference the report on the firm suggested an investment in Difference was a way to get in on small tech plays that would normally be out of reach of investors. The un-stated promise: Don't miss out on the next RIM.

Since then the company's biggest investment—14% of the company's portfolio—is in World Gaming, a start-up that allows teenagers to win money playing video games. The investment has not paid out as hoped. Far from it. The company is not expected to pay anything on the debt held by Difference for another year. The financial stresses now seem to be emerging. Last month, three of the company's directors resigned, among them well-known Canadian media business guru, Ivan Fecan. This past Friday the company announced its CEO, Johnson, would be leaving a firm and Wek announced that Difference would undertake an internal reorganization that would "result in personnel changes, and…a rigorous portfolio review...designed to refocus and streamline the corporation's investment strategy and decision making."

Hopefully the turnaround will happen fast enough to restor Wek's reputation, now that he replaces the seemingly ADD-afflicted Kevin O'Leary on CBC's big show, Dragons' Den. Wek is appearing in season nine of the show airing this fall. His image as a Mick Jagger/Warren Buffet cross-type is being buffed and polished and used to promote the the show by the CBC brass. Let's hope Wek can handle it. Who doesn't love some controversy and dirt from beneath the outwardly staid surface of Rosedale-centric Canadian investment banking? The juicy details of what really goes on in the boardroom are always appreciated by the pleebs. But Wek has also recently processed the news of the death of GMP-founder Brad Griffiths, whose body was missing for a few days after his boat was found with no one on board going in circles on Lake Joseph, the center of Muskokan, Toronto-elite cottage life. It has never been a secret Griffiths was another "life of the party" type, one of those who struggled with addiction, but, because of riches, never hit bottom. Those who counsel well-off addicts know that the alcoholic doesn't have to change because the money never runs out (Griffiths was working on an African oil deal involving hundreds of millions at the time of his death). But such are the challenges for those living the Bay Street high life.

Wek's twitter feed continues to suggest all is good. He still plays the part of the Bay Street renegade, tagging his tweets with his a signature phrase "Boom", marking him as someone not ready to give up that identity. But the recent chaos at the firm will have investors wondering whether the former wonder kid has a grip on the image, or whether the image has a grip on him. Wek also is also opening up a hamburger chain with Mark Walhberg in Toronto, so he's still doing business, making deals. But there is an conference call for Difference Capital scheduled for Wednesday mornign. Investors will be wondering whether serious business is happening, or whether the company is flailing. The recent chaos at the firm is not a good sign. The stock price of Difference has been defined by a remarkably consistent price curve that slopes down and to the right—can Wek arrest the fall, or is the shake-up just another bottom?