The latest industry appointments at your finger tips.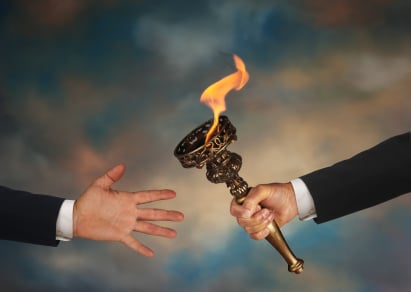 Dave McKay will take the reigns from RBC CEO Gordon Nixon
Dave McKay will replace RBC President and CEO Gordon Nixon next August. Nixon will officially retire on Aug. 1, 2014, after 13 years leading the bank. McKay, presently the head of personal and commercial banking, will be appointed president at RBC's annual meeting in February.

BoC's Tiff Macklem moves from banking to academia
The Bank of Canada's Senior Deputy Governor, Tiff Macklem, will depart the bank to become dean of the University of Toronto's Roman School of Management. Macklem, who was seen as a prime candidate to take over from Mark Carney as the head of the central bank, is set to leave his post early on May 1, 2014 to begin his five-year term into academia.

Former Merrill Lynch executive joins Sun Life board of directors
Marianne Harris, a former managing director at the Bank of America Merrill Lynch and former president of corporate and investment banking at Merrill Lynch Canada Inc., joined Sun Life Financial Inc.'s board of directors on December 1. Harris has more than 29 years of advisory experience across North America, including her work at Merrill Lynch and RBC Capital Markets.

Central 1 names new president and CEO
Don Wright, former president of the British Columbia Institute of Technology (BCIT), will become the new president and CEO of the Central 1 Credit Union (Central 1) effective January 6. Wright's career spans across both the public and private sectors including; serving as deputy minister of B.C.'s Forestry Ministry and Ministry of Education, secretary to B.C.'s Treasury Board and vice president of forestry, environment and corporate affairs for Weldwood of Canada.