Digital platform's CEO says communication tools can ease clients' fears during next market plunge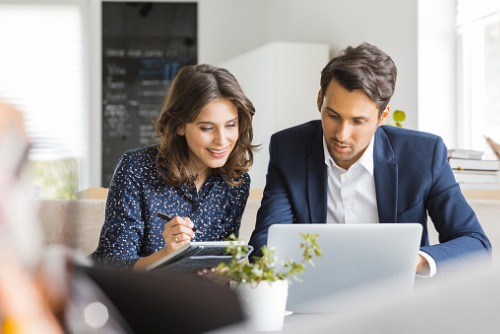 Wealthsimple is working to help advisors communicate better with clients during the next market crash.
The fast-growing robo-advisor is a popular investment tool for young professionals, with more than $2 billion in assets under management, which includes its Wealthsimple for Advisors arm that is used by about 350 independent practitioners.
This week the digital platform appointed former RBC Wealth Management COO Jean-Francois Courville as CEO of this division, while overall company co-founder and CEO Michael Katchen yesterday told the Wealth Professional Leadership and Tech Summit that an MFDA licence is imminent to enable regulatory harmonisation when dealing with advisors.
Katchen addressed a number of other issues at the Westin Harbour Castle in Toronto and said that questions over how the digital platform would cope with a major downturn were legitimate.
However, he argued that, if anything, Wealthsimple would make it easier to segment and engage with jittery clients compared to the old days when an advisor would touch base only with their most valuable customers and then likely run out of time to speak to others.
He said: "One of the things we are trying to do is enable advisors to communicate more digitally through the platform to segment the book of business. So I can say, here are the 10 clients that I know are most likely to panic because I know them.
"You can pre-write content, and it's something we do in our retail business too, so when [a downturn] happens you can decide when you want to send it. If it's a market movement of 5%, 10% or 20% in a week, you can decide what the thresholds are and send that communication out to engage with clients instantly."
Katchen said that Wealthsimple's largely millennial-based users appreciate quick communication that is linked to their risk tolerance.
He added: "We are trying to help the advisors deliver that as well. If you can do it instantly through digital means, send that out and then focus your time and attention on the phone with clients that need that hand-holding."
While Katchen conceded the firm had not yet lived through a bear market, he insisted that this year's volatility had not resulted in widespread withdrawals, only less funds deposited from those who had suffered losses.
He said: "That's a surprising behaviour and a good one because you don't want people to panic and withdraw. It's the first check and it's not a downmarket so it's hard to say for sure but it's a promising sign."
Related stories:
When do clients reach the robo breaking point?
Robo competition feels like validation, says WealthBar CEO