Are you part of a stellar advisory team that deserves to be recognized for your holistic service to clients?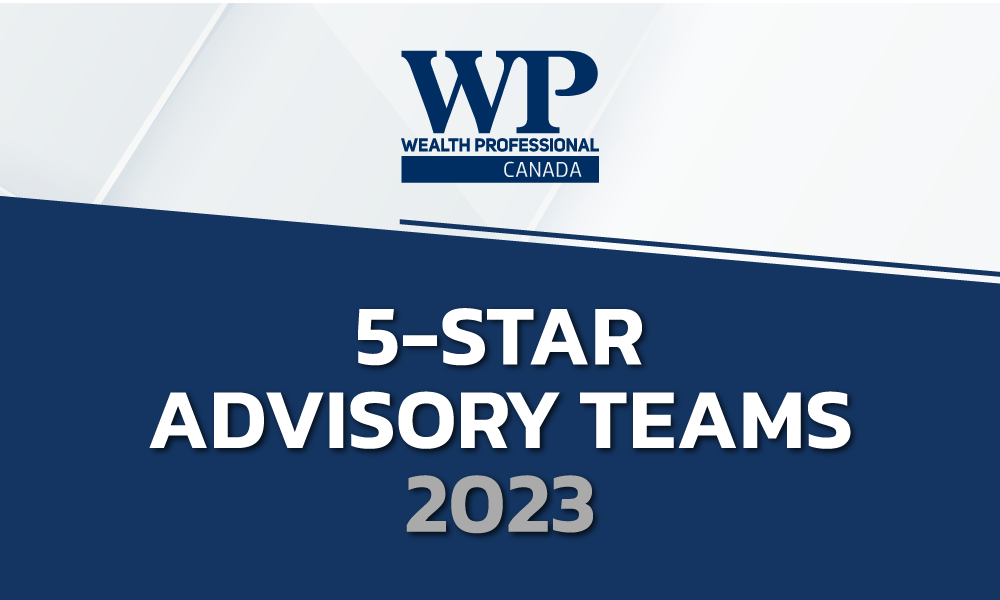 The search is on for Wealth Professional Canada's third annual 5-Star Advisory Teams.
As teams become a growing presence in the Canadian financial advice and planning space, there is no better time to find out the top performers, how they reached their current level, and what they are doing to stay there.
If you're part of an outstanding advisory team, complete the online form before Friday, March 31.