New team set-up to carry Wealth Professional into new era as website enjoys record breaking traffic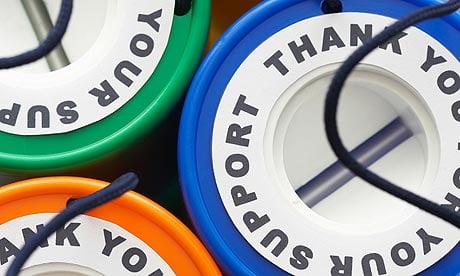 The following is written by Wealth Professional editor Paul Lucas.
Today is my last day working on
Wealth Professional
/
Life and Health Professional
in Canada as I am moving across to head up our KMI Media editorial team in the UK.
I would like to take this opportunity to thank everyone who has been involved with the website since the turn of the year. Whether you are an advisor who has provided a story, given a quote or just a reader who has given feedback – all of your contributions have been gratefully received. With your invaluable help,
Wealth Professional
has enjoyed a record-breaking few months with traffic levels surging and smashing our previous highs. The role all of you have played should not be underestimated and I would like to thank you all for your contributions.
My hope and belief however, is that
Wealth Professional
will only go from strength-to-strength from here on as we have an excellent new team in place who I would like to introduce you to today.
The
Wealth Professional
/
Life and Health Professional
Online team will now be headed up Penelope Graham. Having had the pleasure to work with Penelope over the last few weeks I can assure you she is an outstanding journalist who works diligently and is certain to make the next chapter for
Wealth Professional
a huge success having already proven a big hit for
Insurance Business Canada
.
You can contact Penelope on:
[email protected]
Meanwhile, our magazine team is headed up by David Keelaghan. David has actually been in the position for a couple of months already and has established himself with some major exclusives and highly successful articles. Under his tutelage our magazine is sure to retain and further cement its position as the number one read for financial advisors across Canada.
You can contact David on:
[email protected]
Another invaluable point of contact is Dane Taylor. Dane is the sales manager for
Wealth Professional
and should be your first point of contact for advertising, etc.
You can contact Dane on:
[email protected]
Also watch out in the coming weeks for some exciting developments with the website – including a brand new look. Thank you again and keep reading!