High-net-worth clients give their managers high marks on trust, but expect firms to step up their game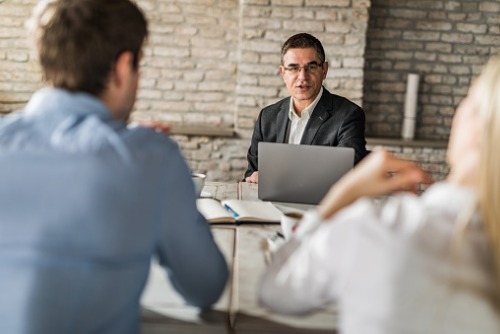 Even though high-net-worth individuals sustained a massive blow to their wealth, they remained satisfied and confident with their wealth managers and firms — but that doesn't mean the industry can afford to sit still.
According to Capgemini's newly released World Wealth Report 2019, global HNWI wealth declined in 2018 as equity markets slumped and economies in key regions slowed due to trade tensions and geopolitical unrest. Most of the segment's decline (75%) can be attributed to the ultra-HNWI segment, whose population and wealth decreased by 4% and 6%, respectively; mid-tier millionaires accounted for 20% of the total global decline.
Following the weakness in markets and wealth, HNW clients shifted their allocations from equities to cash and cash equivalents, which became the most significant asset class at nearly 28% of HNWI financial wealth in Q1 2019. Global alternative investment allocations also reportedly grew by 4% in 2018, ending at 13%.
But despite the economic volatility, Capgemini found that HNWIs' trust/confidence in their primary wealth manager ticked up year on year from 78% to 79%; wealth management firms saw a slightly higher rise from 79% to 82%. North America saw the greatest accelerations across regions, with trust and confidence rising to 88% for wealth managers and 91% for wealth management firms. Global HNWIs' satisfaction levels also grew year on year for wealth managers (from 63% to 69%) and firms (from 65% to 68%).
"Despite continued strong client satisfaction, key opportunities exist for wealth firms to proactively meet rising HNWI expectations," the report said. Among the HNWIs it surveyed, only 62% reported being comfortable with their primary firm's fees; a desire for transparency is seen to drive more acceptance of fee-based models. There was also increased appetite for personalized support in specific areas of wealth management, with investment management and financial planning both being rated as important by 86% of HNWIs surveyed.
Wealth firms also face real threats of lost business, with HNWIs citing an unsatisfactory service experience as the most significant factor (87%) to prompt a switch to other firms. From the perspective of wealth managers themselves, the entry of BigTechs and increased innovation through analytics are also poised to become driving forces for the industry in the coming years.
Where can wealth managers do better? Beefing up their mobile and online platforms might be a good start, as Capgemini research has revealed that fewer than 50% of HNW clients around the world — just around 40% if you focus on younger HNWIs — are satisfied with those platforms.
The report also stressed the need to develop personal connections, noting that the top-quartile firms in terms of strong personal connections outperformed those in the bottom 25% on several measures. HNWIs surveyed by Capgemini said that their feelings of low personal connection stemmed from their managers' lack of emotional intelligence (28%), inadequacy in value-added services (29%), and insufficient face time (30%).
"In the future, successful business models will be those that differentiate beyond basic services by incorporating advanced digital elements," the report added, noting that nearly 85% of HNWIs demanded more digital interaction in areas including accessing portfolio information, executing transactions, and obtaining advice/service from wealth managers.