Overall earnings increase in latest results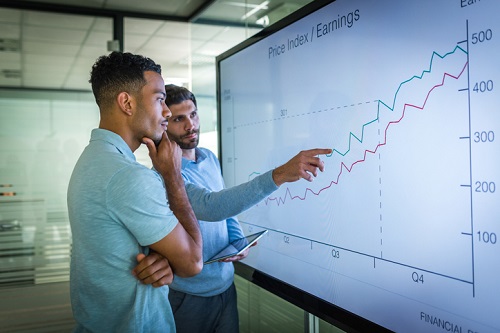 Canada's Big Banks are posting strong results from their wealth management businesses.
With the largest banks in reporting season, the contribution made by wealth management operations is clear, while interest rate rises are also helping to boost profits.
CIBC was the first of the Big 6 to post its results for the second quarter of 2018.
It's 26% rise in net income (year-over-year) to $1.319 billion included a 9% rise in Canadian commercial banking and wealth management operations; and an 431% rise for the equivalent US business. This growth south of the border included CIBC's acquisition of The Private Bank.
TD reports 17% rise in profits
Second quarter reported earnings at TD were $2.9 billion, up 17% and adjusted earnings were $3.1 billion, up 20% compared with the same quarter last year.
In Canada, this included net income of $1.833 billion for the retail division, an increase of 17% compared with the same quarter last year. This performance reflects higher margins, good volume growth, and strong credit performance, as well as increased trading volumes and assets under management in TD's wealth businesses.
"We delivered exceptional earnings performance across the Bank in the second quarter, by continuing to attract customers and deepen our relationship with them," said Bharat Masrani, Group President and Chief Executive Officer. "At the half-year mark, we are extremely pleased with the earnings growth in all of our business segments, on both sides of the border."
RBC adds $251 million to earnings
Royal Bank of Canada has reported net income of $3.060 billion for the second quarter ended April 30, 2018, up $251 million or 9% from the prior year.
In its wealth management division, net income of $537 million increased $106 million or 25% from a year ago, largely reflecting higher earnings on increased fee-based assets, an increase in net interest income on higher interest rates and volume growth, and a lower effective tax rate reflecting benefits from the U.S. Tax Reform.
"We maintained good momentum in the second quarter, delivering earnings of $3.1 billion. Our businesses executed on client focused growth strategies while continuing to demonstrate strong risk management," commented Dave McKay, RBC President and Chief Executive Officer.
Scotiabank reports its results Tuesday.