According to this senior financial exec, the current environment is leading well-intended men to become confused and nervous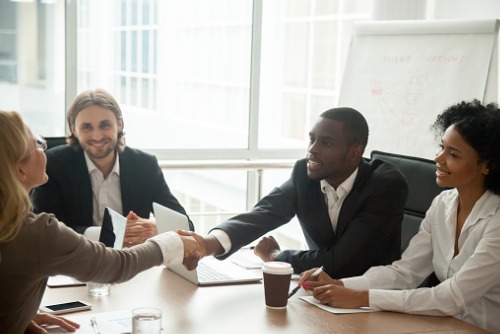 Deborah Best, vice president and head of human resources for Raymond James, believes that we need to change the way we think about gender at work.
Best says the missing ingredient in the current conversation about women's empowerment is equality for men.
"When men are equally permitted to be the best of themselves, to not be held to a different standard just because they are men, then we have a greater hope of balance," she said.
Best told Wealth Professional that she has seen men discouraged from pursuing female dominated careers, or forced into careers they don't want because the onus on them to produce.
Best says that if we want women to succeed in their careers, then we need to support their male partners to take time out of work for care-giving.
"I've seen so much in the media about giving women flexibility and work from home options… it's frustrating that very seldom does it mention that if men had the flexibility and work from home option, then the woman will be enabled to pursue career success with vigor," said Best.
In her time as senior executive in the financial industry, Best has seen both men and women opt out of 'high powered' careers to find work-family balance. In those situations, she says that women are often expected to make the sacrifice.
"I've seen women forced away from teams, careers and companies by discrimination and micro-behaviors. I've seen highly successful men hiding their depression or anxiety because it's not ok for them to need help," she said.
The current environment is leading well-intended men to become confused and nervous, she says.
Best has four recommendations for women to help to create balance.
· Engage your partner to renegotiate the division of labor for household and career. Help your partner to see, understand and advocate. You're in this together.
· Learn skills outside of comfort zone
· Find the well-intended (men) and show them how to move past their fears.
· Advocate for psychological health and safety for everyone, equally