Senior manager says females in the industry are leveraging their communication skills but that industry needs more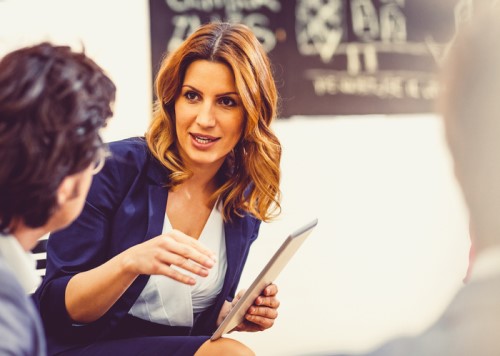 Female advisors are successfully leveraging their communication style when dealing with women clients – but the industry needs more of them.
Leslie Brophy, AVP at Manulife Private Wealth and head of their sales and investment teams, told WP that many male advisors have to do more to adapt their approach and recognise that the two sexes think differently about investment decisions
In part two of our interview, Brophy is bullish about female advisors' ability to connect with their own sex but said that, in her experience, the client base had changed and that women are independently more wealthy now.
She said: "In the really early part of my career, I was dealing with a certain segment of the women clients – wealthy women who essentially earned their wealth from the passing on of their spouse.
"In the middle part of my career that begun to change and I was working with female entrepreneurs, who had earned the right to be at the table and have a financial conversation with myself and obviously other advisors as well."
These women were and are self-made and independent thinkers when it comes to their money. Brophy said they must be treated with the respect they deserve.
"I found that when you treat the woman across from you on an equal footing, with respect for what they have done with their career and how they've built their wealth, then the conversation is more meaningful than if it was just me telling them how important I am and how much money I can make them."
Despite witnessing female advisors excel, the Manulife senior manager said the industry always needs more and believes the variable compensation in the early stages of the career path is a deterrent.
Households typically need a steady bread-winner so the men tend to be the ones to take the initial risk. However, once their kids are older, women often focus on their careers and becoming advisors.
They are increasingly finding clients who can marry their innate long-term planning ability with knowledge of the markets.
Brophy said: "As women become more familiar with the financial terms and have more experience with the variable returns, they can better adapt it and plan.
"Women tend to be great planners for the years where the returns are on the downside and they need to spend more time thinking about how they can earn more money and adjust their spending to accommodate their returns in the market."