Analysis identifies three critical loan categories to watch in the next credit cycle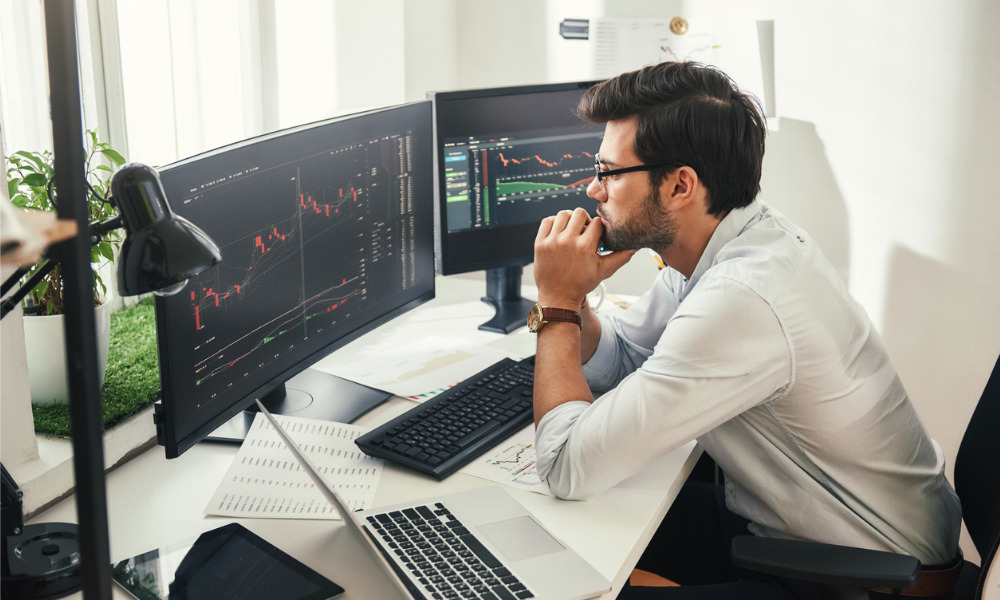 Some of Canada's biggest banks could be vulnerable to a credit cycle catalyzed by the current economic downturn.
That's the view of experts at Hamilton ETFs, who argued that banks risk facing a sharp and short credit cycle as a rapid spike in unemployment creates weakness in consumer loans and, to a lesser extent, oil and gas.
"In our view, [credit card loans] are the category most at risk, given its high historical loss rates and an already significant increase in jobless claims in Canada," they said in a recent commentary.
Three loan categories were viewed as particularly vulnerable:
Credit cards;
Consumer loans (including auto loans and excluding residential mortgages/HELOCs); and
Corporate and oil gas loans
Based on a comparative analysis of data from the Big Six banks, the firm found that TD had the greatest exposure to risk in credit card loans. As of the first quarter, they represented 5.3% of its total loan portfolio — twice the exposure of the average Canadian bank.
TD has some loss-sharing arrangements with U.S. partners, Hamilton noted. But since the terms were not publicly disclosed, it's difficult to determine the degree to which they could mitigate losses in credit card loans.
Partly due to its large international footprint, Scotiabank carried the greatest risk from consumer loans, which made up 12.7% of its total portfolio as of Q1 2020. TD's auto loan exposure was also relatively high at 11.2%.
BMO had the greatest exposure to oil and gas loans at 3%, followed closely by Scotiabank at 2.8%; TD's exposure was contained at 1.4%.