Survey highlights the importance of friends and family in making recommendations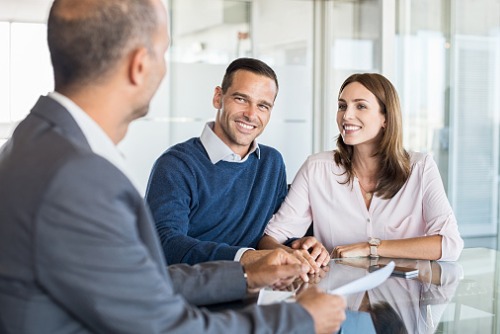 You can do all the clever marketing you like, one of the most powerful ways to attract clients is something far more basic.
Financial security is not something most people want to leave to chance so it's not surprising that they turn to their most trusted friends and family when choosing financial services.
A new report shows that 43% of consumers first heard about the financial services provider they most recently started using through a recommendation from friends or family.
The Yes Marketing report shows how important it is for financial services institutions to build and maintain a strong reputation with 53% of respondents saying that negative feedback from friends or family meant they chose not to use a provider.
Among younger consumers (18-21), the share who would be likely to avoid a financial services provider due to negative feedback from their loved ones rises to 67%.
"With ever-growing data security and privacy concerns, trust is a critical factor for today's financial services consumers," said Jim Sturm, president of Yes Marketing. "The value of trust is unmatched, which is why financial services companies must proactively communicate with their customers to deliver clear, accessible information from the very first interaction."
Trust is key
The survey found that trust is the most important factor influencing long-term loyalty among consumers.
"As a result of the digitization of financial services, the industry no longer belongs exclusively to banks, making it that much more important for financial institutions to be transparent and leverage data to deliver relevant and comprehensive content about their products and services," said Michael Iaccarino, CEO and chairman of Infogroup, parent company of Yes Marketing. "Financial services companies must find the right technology and service partner to help them build trust while developing and implementing strategies informed by customer data. This approach will help financial services companies engage and convert new customers across generations and, ultimately, build lifetime loyalty."
Additional findings:
42% of consumers rank the competitiveness of rates and fees as the most influential service factor in their decision to use a financial services provider they've never used before.
Gen Z-ers are more likely to rely on rate comparison sites than their older counterparts, with one in four (25%) using these sites to learn about new financial services providers and their offerings.
Only 9% of financial services consumers report using Google to find their last financial services provider.