In the aftermath of Credit Suisse Group's meltdown, Wall Street banks and European rivals are reversing hiring freezes to snap up top talent at a discount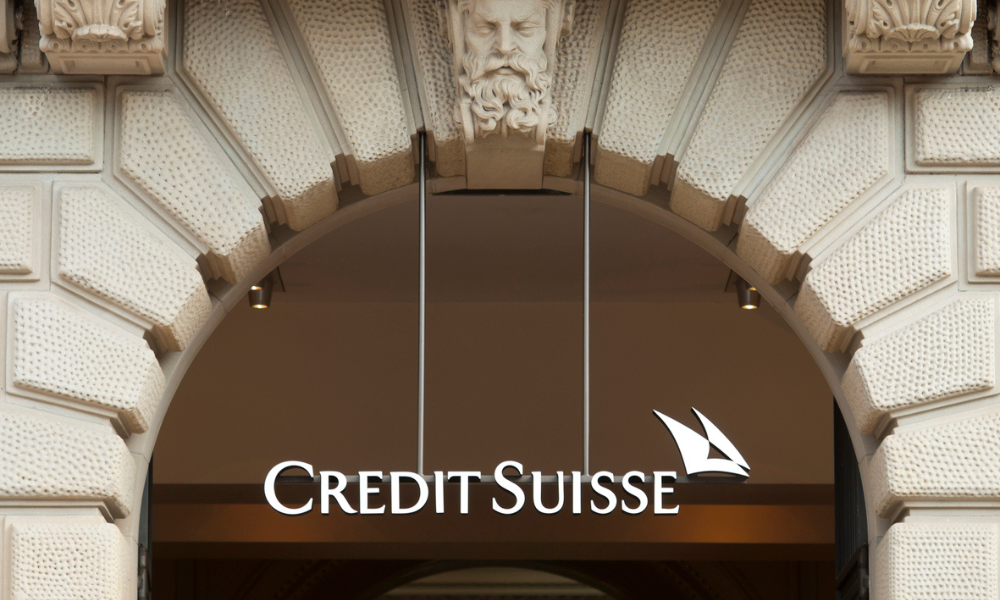 In the aftermath of Credit Suisse Group's meltdown, Wall Street banks and European rivals are reversing hiring freezes to snap up top talent at a discount.
It follows Credit Suisse's recent Swiss-government forced $3.25 billion takeover by rivals UBS, following the bank's substantial losses. Its most recent figures showed a $6.6bn net loss for 2022. The deal was engineered as Credit Suisse had been listed as one of roughly 30 global banks dubbed too big to fail. Swiss Finance Minister Karin Keller-Sutter said, "This is a commercial solution, not a bailout."
The hiring of top talent by Wall Street banks and European rivals is not a surprise. Credit Suisse's reputation has taken a significant hit, so many of its top bankers and traders are now available. They possess valuable skills, experience, and networks that can be leveraged to grow other banks' businesses.
Recruiter Will Tan told Bloomberg TV, "I don't think there are enough jobs out there to accommodate all the job seekers, They will have to be, I guess, open-minded when it comes to getting the next role. It could be taking on something in a related area… to stay employed in such uncertain times, because the longer you stay away, your market value will drop."
Another headhunter told eFinancialCareers, "If there's a really good person at Credit Suisse that you want and have coveted, you are going to be talking to them now - not least because their buyout has evaporated, and you can save millions."
The market for top talent is highly competitive, and banks are even willing to pay a premium for those outstanding talents with a proven track record of success.
Wall Street banks, in particular, have been quick to capitalize on Credit Suisse's woes as has Goldman Sachs who have been aggressively hiring Credit Suisse's top equity derivatives traders. Morgan Stanley has also been recruiting heavily from the bank, with the firm bringing on several senior Credit Suisse executives in recent weeks.
But it's not just Wall Street that are eyeing Credit Suisse's talent pool. European rivals such as Deutsche Bank, BNP Paribas, and Societe Generale have also been actively hiring from the bank. They are looking to bolster their operations in areas such as wealth management and trading, where Credit Suisse has traditionally been strong. For example in the US, Credit Suisse's investment banking business made $818m last year, whereas UBS earned $279m according to Dealogic figures.
The lure of top talent at a discount is a powerful one, and it is clear that banks are willing to take advantage of Credit Suisse's misfortunes to strengthen their own businesses.
The loss of top talent could further weaken Credit Suisse's already damaged reputation and hinder its ability to recover from its recent troubles. The Zurich headquartered bank has over 58,000 staff at present, but that number looks set to dip.
Credit Suisse has endured a controversial spell, suffering big losses and reputational damage due to high profile controversies such as:
The Archegos Capital Management disaster, when investor Bill Hwang was reported to have lost $20bn in two days in 2021. Hwang has since been indicted on federal charges of fraud and racketing. Credit Suisse lost a reported $5.5bn due to its involvement.
Also in 2021, Credit Suisse was fined by regulators after pleading guilty to wire fraud in the "tuna bonds" scandal. It arose from the bank arranging $1.3bn worth of loans for Mozambique, supposedly aimed at government backed investment schemes, including a state tuna fishery. However, some of the funds went missing and it was later discovered kickbacks had been paid, including $50m to Credit Suisse bankers to secure better deals on the loans.
The Swiss Financial Market Supervisory Authority (Finma) concluded Credit Suisse had "seriously breached its supervisory obligations" following the collapse of Greensill Capital in 2021. The firm's demise left Credit Suisse trying to recover $10bn of which $7.4bn was successfully returned.
The bank was convicted in 2022 of money laundering for Bulgarian drug traffickers and also fined more than $2m. The court in Switzerland found Credit Suisse had not done enough to prevent the activity, which were the proceeds of cocaine sales. It noted "shortcomings within the bank [...], both in the monitoring of banking relations linked to the criminal organisation and in the monitoring of anti-money laundering rules by the hierarchy, the legal department and the compliance department". The relationship with the traffickers was found to date back to 2004.