Cautious excitement around conference debate about much-hyped technology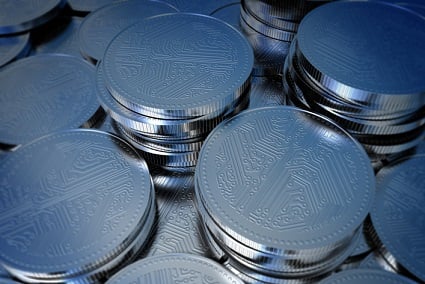 Amid the buzz and excitement around start-up companies at the 2nd Annual Blockchain Conference in Toronto, the venture capitalist panel said they were largely maintaining a wait-and-see approach.
Alex Tong, early stage venture investor at Information Venture Partners, agreed that the technology's potential to reimagine the infrastructure of applications was huge but said the jury is still out over whether it is the "once-in-a-generation" event that many are claiming.
Tong said his firm, a series A fund, has yet to back a blockchain-based company but insists it is a "category we are tracking closely and watching its development".
Alongside other panellists Nabeela Merchant, analyst at Relay Ventures, and Prashant Matta, of OMERS Ventures, he discussed the challenges of assessing what companies are viable investments and how investment decisions are thesis driven at this early stage of the sector.
Tong told Wealth Professional that he believes we are a few years out from a B2B adoption at scale of blockchain technology but that it will eventually become mainstream.
He said: "My job is not to calm people down, my job is to listen to them and try to understand the value proposition they are trying to deliver – whether that's blockchain or something else."
He added: "Our fund is very thesis driven and we are investing in areas we think are transformational and timely. Blockchain is certainly transformational. On the timely perspective, financial institutions are still experimenting and trying to do some really interesting test cases and we're seeing that already. Whether those test cases are going to be extrapolated at scale, it's to be determined."
Tong highlighted Openbazarr, an open marketplace that uses cryptocurrencies as a medium of exchange, as an interesting example of a company emerging in the space. He said this type of transformational technology can spawn a new era of networks and applications.
Like any investor, though, Tong said assessing the quality of the team behind a company is essential if you are to put your money into a winning project.
He said: "I think team first and foremost is very important. You want a team with the right head on their shoulders, that has the ability to be coached and an ability to drive value and execute.
"We are looking for someone who has the empathy of the customer, who has the experience or the drive of a founder and can ultimately capture a growing market with their application
Related stories: