As women enjoy increasing wealth levels and higher earnings potential, advisors must consider some unique issues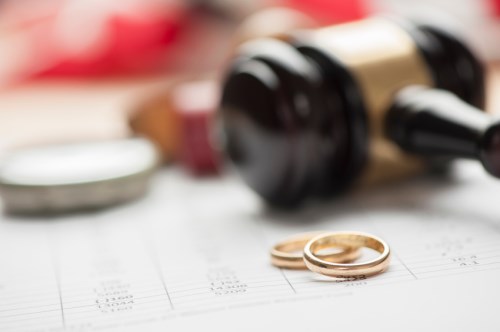 The past few years have seen a seismic shift for women. Canadian women aged 25 and above have increased their presence in the workforce since 2008, including higher-paid fields. And with rising recognition of promoting gender diversity at the executive level, the possibility of an even smaller income gap is inching closer to reality.
Those and other trends have helped put $2.2 trillion of assets under the control of Canadian women, which is set to double within a decade. With that greater degree of financial independence, they are coming into their own as high-net-worth clients with their own unique circumstances for advisors to consider — and that includes divorce.
A piece published by WealthManagement.com outlines some of the issues and options that must be considered by affluent female clients in the context of divorce. Prenuptial agreements, for instance, may need to be revisited as a versatile option for women who want to protect their premarital assets, as well as their future career or business prospects.
"[A] couple can agree on terms that would complement their anticipated family structure," the article noted. Spouses who work during the marriage and possess similar financial means may agree to keep their earnings separate in the event of a divorce. But if one spouse acts as the breadwinner and the other as the primary caretaker, it may be better to arrange an even split of assets accumulated over the course of the marriage and spousal support following a divorce.
The piece also highlighted the role women will have as stewards of assets, given the historic wave of intergenerational wealth transfers taking place. Prenups may be useful in protecting gifts, inheritances, and family businesses.
Financial planners will also want to review divorce laws for any changes in treatment of the spouses based on gender. A past view giving priority to women in questions of custody may have given way to a presumption of joint custody. Similarly, spousal support rules that may have originally considered women as the recipients will likely have changed to allow either party to receive support.
"Under the new norm, a woman may earn more than her spouse during the marriage and have to pay spousal or child support on divorce," the piece said, stressing the importance of knowing what statutory provisions and factors there are in calculating the presumptive amount and duration of spousal support.
"There's a trend away from permanent spousal support awards to durational awards … to enable a spouse to become self-supporting within the established time frame," the piece added.
But for older affluent female clients, divorce can be especially difficult. In such cases of gray divorce, the women tend to have been out of work for a long time or earn less than their spouses, and might not have been involved much in financial decisions. That means even after the separation, they may still be dependent on their exes for financial support, or for maintaining and paying for insurance coverage.
"The divorce settlement may constitute the primary or sole source of funds for retirement, so it's crucial for it to be properly managed," the article added.
Follow WP on Facebook, LinkedIn and Twitter