The exchange is also trying to attract the listing of the world's largest oil player, but New York and London are also in contention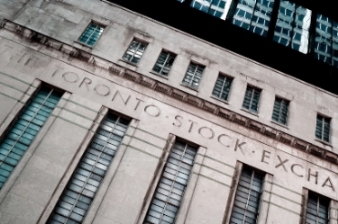 As it tries to woo Saudi Aramco's potential overseas listing, the Toronto Stock Exchange (TSX) is planning to explore partnerships with bourses in the Gulf to expose itself to the local energy market and privatisations in the region.
According to a report from Reuters, TSX expects deals from the Gulf region to encourage parallel listings of Middle East firms.
"A partnership with a stock exchange in the (Gulf) region is a possibility. There seems to be a new wave of thinking in the Middle East of companies considering privatization and that's one of the reasons we are here." TSX Venture Exchange head of business development for global energy Monica Rovers told Reuters.
She explained that it would be practical for firms to list in Canada as the cost of listing is 30% less than in New York, for instance. More so, the time for the listing process is shorter, around three months on average.
TSX has its crosshairs set on its biggest target: Aramco. Attracting the oil company, Rover said, would make Toronto more enticing to Gulf companies. Around 10% of the firms listed in TSX are overseas.
"We are one of the exchanges that would love to have Aramco listed with us and we worked together with a consortium of major Canadian banks and broker-dealers to try to bring that listing to TSX," Rovers said.
The largest oil producer is planned to list up to 5% of its shares on both the Saudi stock exchange and one overseas market in an initial public offering that could reach US$100 billion.
Market watchers are seeing New York and London as top contenders. Also amongst the hopefuls are Hong Kong, Singapore, and Tokyo.
For more of Wealth Professional's latest industry news, click here.
Related stories:
Are Canadian investors ready to give up oil?
Inside Canada's newest capital pool company