Heather Holjevac explains how she adds value to the lives of her clients by specialising in the needs of women, divorcees, caregivers and seniors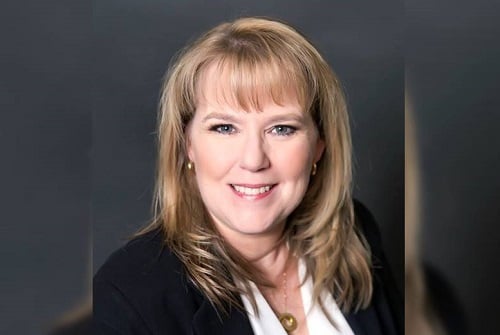 As an advocate for women, Heather Holjevac takes pride in empowering and educating her clients to help them achieve financial security. With 25 years in the financial services industry under her belt, the senior wealth advisor at TriDelta Financial has made her mark as a specialist in working with women – particularly divorcees, widows, single parents, caregivers and those in transition to retirement.
"In this industry, you have to find some way to differentiate yourself, and being a woman helps with that," said Holjevac, who has a deep understanding of the unique challenges women can face. "If you focus on what you do best, that will really resonate with clients. I wanted to find a niche that would help me make a difference in people's lives."
Holjevac started her career at a bank on the east coast of Canada and soon discovered that she has a natural compassion for people and a talent for explaining financial matters well, so she made the decision to use those skills to help women. After taking the Canadian Securities course, she moved to Toronto which gave her the opportunity to work in all areas of the financial services industry. She spent 12 years at various financial institutions, working with those in transition to retirement, caregivers and seniors, while adding the CFP, CDFA and EPC credentials to assist with overall financial planning, before moving to TriDelta Financial in 2011.
Being a female advisor can have its advantages, Holjevac believes, as single women seeking advice, often relate better to another woman.
"Women are becoming higher earners and deferring marriage so they are looking for someone they can trust for financial advice. I aim to assist women in mapping out a path from where they are today to where they want to be, through planning and education," she said.
As a young advisor at the start of her career, Holjevac experienced insidious gender bias when she attended conferences and seminars, and people would make the assumption that she was the assistant to a male advisor.
"It was a perception that women were assistants," said Holjevac, adding that this misconception made her even more determined to be successful.
"I always felt I had to have more letters after my name to be a credible authority in the financial industry," she added.
Working with influential female role models early in her career, gave Holjevac a strong foundation and a taste for what was possible. She advises young women coming into the industry to reach out and seek advice from experienced female advisors.
Holjevac is one of 68 financial planners in Canada who has received the Fellow of FPSC distinction (now the FP Canada Fellow distinction), since its beginnings in 2011. Most recently, Holjevac was a finalist for Wealth Professional's 2019 IFSE Institute Award for Financial Literacy Champion. She is involved in several networking associations which aim to educate and further the interests of women, seniors and caregivers.