With decades of experience and multinational strength, Appway is elevating the client intake process for firms across the size spectrum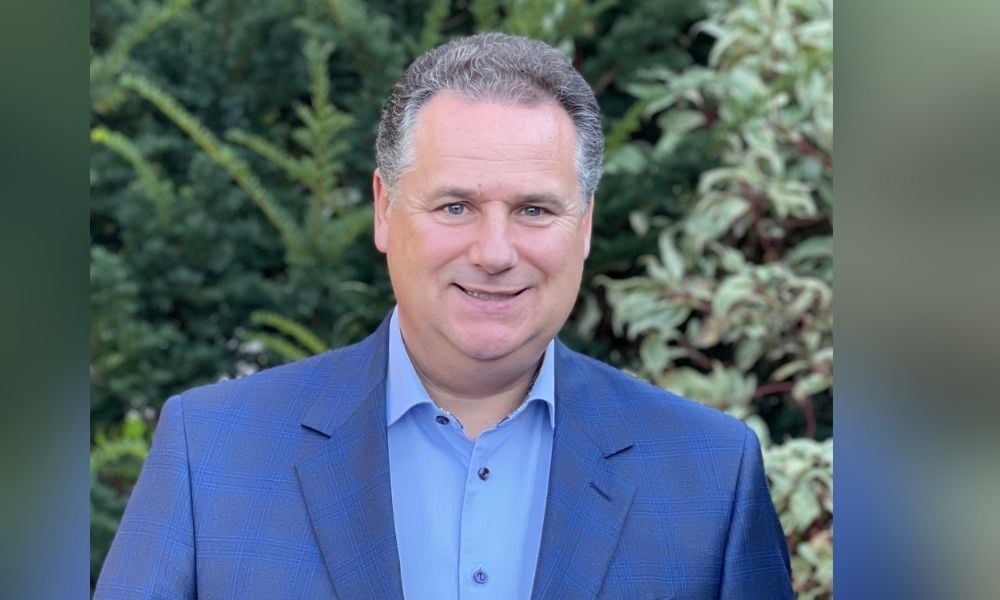 Even before 2022, Appway was a force to be reckoned with in the Canadian wealthtech space. But after getting acquired by a major global investment platform services provider, the company is looking to make even bigger waves.
In February, Appway officially announced its acquisition by FNZ, a multinational company that provides a complete integrated technology, transaction, and custody platform to wealth managers, banks, insurers, and asset managers. FNZ's clientele of financial institutions spans 15 international markets across Europe, Asia Pacific, South Africa, and North America.
"Together with FNZ, we now have a truly unique end-to-end wealth platform proposition for the Canadian market," Appway founder Hanspeter Wolf, who became FNZ's Chief Technology Officer following the acquisition, said in an interview following the acquisition.
A global leader in wealth technology, Appway has nearly two decades' worth of experience engineering digital solutions for wealth and asset management firms around the world. In designing strategies to help address its clients' regulatory and compliance challenges, it applies three fundamental principles: connect the disconnected, compliance by design, and accelerate time to market.
Appway has brought all those three principles to bear in tackling one fundamental piece of the client experience puzzle: client onboarding. While that process has traditionally been facilitated through paper forms and manual transcriptions, the arrival of the global pandemic greatly accelerated the adoption of digital onboarding solutions.
Advisors can learn more about Appway's efforts to help Canadian wealth firms take on the onboarding challenge in an upcoming webinar. For more details about the event, click here.
The company's efforts to crack the problem in Canada go as far back as the implementation of the CRM2 regulatory initiative that required advisors to improve disclosure to their clients. This experience attracted iA Private Wealth to join as a customer in 2019.
"They originally came to us because they needed to solve an immediate repapering challenge," says Harold Reimer, the Sales Director for Appway Canada. "Our relationship quickly evolved once they saw Appway's potential as a strategic long-term partner to deliver full onboarding and client/account maintenance to its broader advisor community."
2019 was also the year when Appway first engaged with CI Assante. Throughout their longstanding relationship, Appway has been able to successfully meet the independent wealth giant's various strategic business and technology needs for digitalization.
CI Assante recognized that Appway's approach to workflow and business rules were not only a benefit to their existing wealth management group, but that those efficiencies could be realized across many different lines of business as CI implements its growth strategies in Canada.
More recently in December, the company officially unveiled its partnership with Baskin Wealth Management. An independent investment management firm catering to Canadian high-net-worth families and foundations, Baskin Wealth was the first firm to implement Appway's purpose-built Canadian cloud-hosted Client Onboarding for Wealth solution.
Like CI Assante, the firm recently realized that it needed to accelerate its digital transformation. But because of its small size and limited IT infrastructure, it needed an onboarding solution that was more turnkey with manageable and predictable costs.
"We are a boutique firm" says Rob McDonald, COO and CCO of Baskin Wealth Management. "We needed an application that could be supported and maintained without us needing to hire new staff, which would defeat the purpose of trying to streamline operations. Coming to the table with a highly configurable cloud-based solution from a vendor with experience in the Canadian market certainly gave us confidence in choosing Appway as our provider."
On April 28, Appway will be hosting a webinar where representatives from iA Private Wealth, CI Assante, and Baskin Wealth Management will share more about their respective tech implementation stories, as well as lessons and benefits they were able to take away. To reserve a spot at this free-for-advisors event, click here.