Wealthsimple CEO tells WP about his ambitions for new zero-commission mobile service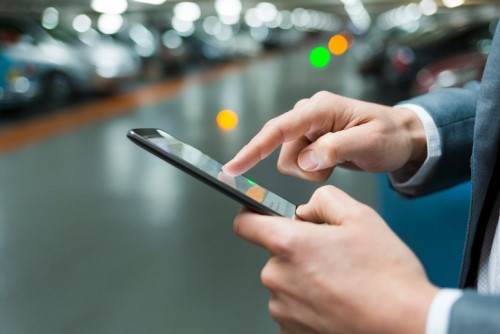 Mike Katchen, CEO of Wealthsimple, believes its new stock-trading mobile app will leave rival platforms in the dust.
The online financial services firm unveiled Wealthsimple Trade yesterday, offering Canada's first free commission, no account minimum trading platform with access to more than 8,000 Canadian and US stocks and ETFs.
The app was built in just eight weeks by an in-house six-person team. It is in private beta and will be available to users by invitation – they can sign up to a waitlist – ahead of a public launch.
After rolling out investment and savings services, Katchen said this represents the third pillar of that category and said that the technology his firm uses mean other online brokerages are going to struggle to keep pace.
He told Wealth Professional: "I think it will be difficult [for them] to do that. One of the key enablers of this is ShareOwner, which is the discount brokerage we got three years ago that offers custody and trade executions all in-house at Wealthsimple. There aren't other platforms like ShareOwner around that other start-ups or incumbents are built off of.
"The largest custody platforms out there are 30 years old and built on IBM mainframe technology. One of the key reasons is that we own the back office and have been able to build a modern infrastructure over the past three years that enables us to do this sort of thing and enables us to do it in eight weeks."
Wealthsimple expects to bring in revenue from conversion fees when clients trade on a US exchange, interest from cash held in accounts and from future premium services.
Katchen expects a wide range of investors to migrate to Wealthsimple Trade, including existing clients, curious first-timers and the more accomplished DIY investors who already manage their own ETF portfolios.
Protecting the less experienced from "blowing themselves up" has been a central concern during development, said Katchen.
He said: "We spent a lot of time thinking about that. The important thing to remember is that our app is not going to look like a traditional discount brokerage, which encourages people to do exotic options trading and derivatives trading and tries to teach you how easy it is to make money.
"Our belief is still that the best way to manage your money is a low-cost diversified portfolio held for the long term. So part of the app is going to be education to help clients make smart decisions about how much they should be trading, how to get started with it and how it should actually be part of a broader financial plan, so you never blow yourself up by making terrible trades."
He added: "We just crossed 100,000 clients in our core portfolios and we expect this could move the needle for us. We don't know how big this will be but we have pretty high expectations."