Worldwide survey on financial services trends puts hub among the top fintech centers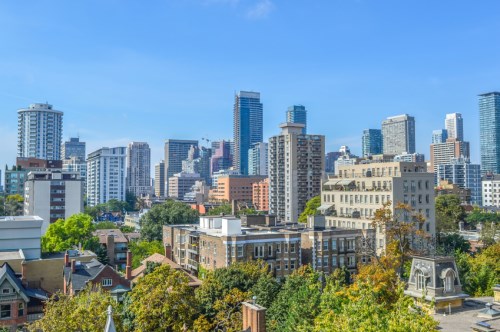 Late last year, the Toronto Financial Services Alliance (TFSA) and UK think-tank Z/Yen conducted a global survey on trends and innovations in financial services. Based on responses from over 300 individuals working in financial centers worldwide, the survey ranked Toronto as the fifth leading fintech center now, and fourth among leading fintech centers of the future.
"Toronto is the second largest financial center in North America, and Ontario has the second largest concentration of technology companies," said TFSA President and CEO Janet Ecker. "This unique ecosystem has created a perfect environment for a promising international fintech hub to emerge."
The results were summarized in a report titled
Trends and Innovations in Financial Services
; it covers developments that are seen to affect financial services in coming years, including increased regulatory pressures, a push for more transparency in asset and wealth management, and increased volatility in oil and gas finance.
A significant portion of the report is devoted to fintech's growing importance and the leading fintech centers worldwide. Toronto is featured to a fair extent, earning recognition as the eighth most important global financial center, the second largest financial center in North America in terms of employment; and host to several globally recognized accelerators and incubators, to name a few.
Expanding the scope to Ontario, the Canadian province is recognized for being the second largest IT cluster in North America (edged out by California in the US) and home to the University of Waterloo and the University of Toronto, both of which bagged global rankings for their strengths in cutting-edge technology, start-ups, accelerator programs, and tech talent. The Canadian fintech industry at large has also enjoyed increased attention, with venture capital financing for fintechs increasing by 74% in 2016 according to Thomson Reuters.
Based on the survey responses gathered, cybersecurity was the most significant area of fintech.
"We're seeing that Ontario's cybersecurity industry is also beginning to be recognized worldwide," Ecker said. "Canada ranks fourth in the world as a cybersecurity hub based on the volume and number of deals."
Related stories:
The OSC's fintech balancing act
What's next for robo-advisors in 2017?