But Vancouver is North America's hottest market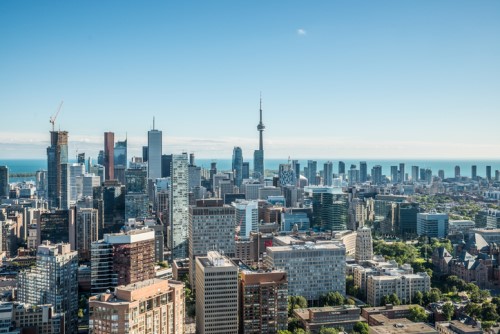 In the second quarter of 2017, Toronto was on the top of the world for home price appreciation.
A year later, and the city has slumped to number 137 and is one of just 27 cities to post annual price declines according to the Knight Frank Global Residential Cities Index.
The global index covers 150 cities and ranks them based on performance over the past year. This year, India's Ahmedabad takes the top spot with annual price growth of 19.4%.
Toronto's slump follows a 2.8% decline in prices, the same as Moscow but slightly better than Sydney, Stockholm, and Dubai.
Meanwhile, Vancouver has headed in the other direction, rising from 52nd in Q2 2017 to 10th in Q2 2018. Its 13.3% price growth outpaces all others in North America with Seattle its closest rival in 11th with a 12.8% gain.
Overall, the North American average price gain year-over-year was 5% from Q2 2017 to Q2 2018.
Vancouver's gain puts in in the top 10, the same elite group as Amsterdam, Hong Kong, and Budapest.
Canada has the largest gap between the best performing city (Vancouver) and the worst (Toronto) at 16%. The UK (11%) and US (10%) complete the top 3 in this respect.
Among other Canadian cities in the top 150, Ottawa-Gatineau takes 62nd place with a 4.7% price gain year-over-year; Montreal is 80th with 3.6%; Halifax is 85th with 3.2%.
On a regional level, the 5% growth for North American residential real estate makes it the 2nd strongest performer behind Asia at 5.1%.
The global average price gain for the 150 cities included was 4.3%.