Annuities are making a come-back. A couple of pros talk about the boom.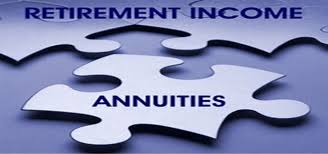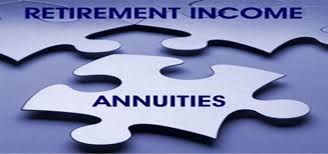 Two of the leading annuity producers in the US have identified several key initiatives which, they believe, are essential to ensuring success in the annuity market.
Ryan Pinney, of Pinney Insurance, emphasized the importance of adopting new carriers and products. "When there are new products out there, we're one of the first to learn about them, sell them, and then help others sell them too." he said.
Pinney's enthusiasm to evolve has earned him notoriety in the world of insurance and he was recently named as one of Life Health Pro's most creative people in insurance. One of the more innovative and interesting products Pinney acknowledged was annuities with living benefits which he feels are exactly what clients want as they "generate competitive guaranteed income without locking in a target date."
When Florida based Mark Silverman was asked about the secret behind his success, he noted the perfect marketplace conditions in which he works. Silverman revealed that his market, the middle-America market reaching retirement, craves the security that annuities afford. "We discuss both the annuity and non-annuity options." said Mark but added that as most people prefer the guaranteed annuity option, it hasn't been difficult to acquire new business.
Mark predicts his success will continue into the future largely because he knows exactly who his target market is and exactly what they want. "We do a lot of workshops specifically targeted to their pension plan and what is important to them. Once they come in to see us and they are ready to retire, then we will discuss the various ways they can invest their money, including annuities," he says.
Ryan Pinney did identify one potential hazard in the market: Interest rates are at historically low levels. This means generally lower payouts on annuities, which is not good for business. However, due to the record number of Baby Boomers reaching retirement, the annuity industry is still safe. "Many [Baby Boomers] are suddenly realizing they're not where they need to be, financially speaking, and they can't put off the longevity discussion anymore. Since the stock market takes time to generate the kind of income they want, they're taking a closer look at annuities."
When looking at the future of the annuity business as a whole, Pinney was optimistic to say the least and a report from Cerulli Associates report justifies his enthusiasm. The report revealed that variable annuity sales are expected to increase 57% from 2012 to 2018, at which point they'll be worth a colossal US$22 billion.
"Of course, the products being sold are shifting away from variable annuities" said Ryan, "but the growth in fixed and immediate annuities is really making up for it." Fixed annuities grew 17% last year alone and immediate annuities hit record sales of up to $8.3 billion in 2012. It seems the industry for annuities will be enjoying a prolonged period of success in the future.