CEO of Nour Private Wealth says clients have outgrown pre-existing concepts of investment solutions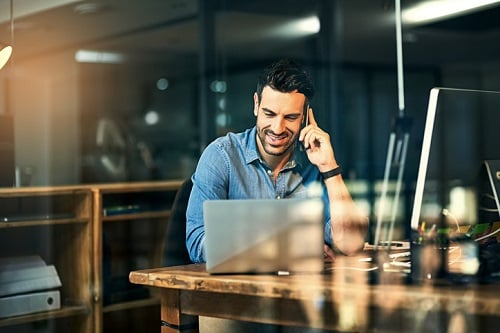 Elie Nour said the need to stay ahead of investors' increasingly complex requirements was behind his decision to go independent.
The move represents the fulfilment of a long-held ambition for the CEO of Nour Private Wealth, whose business has gone from strength to strength and serves clients in Ontario, Quebec, Alberta, British Columbia, Manitoba, New Brunswick and Nova Scotia.
Nour believes now is the right time to evolve if the firm is to continue to serve its clients in the best way possible.
He said key benefits of becoming an independent dealer include: a more personalized service with deeper expertise in tax and estate planning; more transparency regarding reporting, statements and online access; lower fees; the ability to hold and invest in up to 19 currencies; the ability to manage assets for non-resident clients where regulation permits; the ability for clients to see all securities trades executed by their advisor in real time; and the ability to open and process new account openings within minutes electronically and with the use of "e-signatures".
He added that the move also gives the company access to advanced financial planning software which allows advisors to meet the increasingly onerous KYC and suitability of investments regulatory regimes.
He said: "Over the past few years, the needs and expectations of Canadian families have been growing. Many investors have outgrown the pre-existing concepts of investment solutions. Their financial needs have become a lot more complex as well.
"Since we made it our mission to always cater to our clients' investment and financial services needs in the best possible way, we decided that it was time to evolve and build a firm with a more sophisticated investment platform while continuing to focus on a more personalized service with deeper expertise.
"We wanted to do it right, so we took our time in building a strong foundation while hiring the best people for the job."
In 2005, Nour started at Berkshire Securities, which was later acquired by Manulife Securities, and continued to grow his business before making the move to Ontario five years ago to create Nour Private Wealth.
As an independent, he has partnered with Fidelity Clearing Canada ULC (FCC) to provide the back office, trading and reporting activities.
Nour said: "We have access to state-of-the-art technology with an advanced platform to offer convenience, transparency, lower cost and better service to our clients and advisors across Canada and globally.
"We will also significantly expand our financial services to clients while providing our clients with a larger and more innovative pool of investments, with access to a larger selection of new issues, private placements and alternative investments."