New report suggests that the so-called "golden era" for investors has come to an end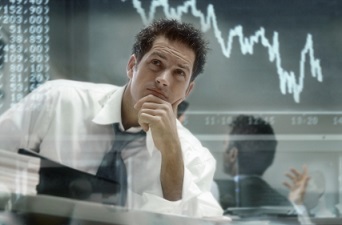 It might be time for investors to lower their expectations.

That's the verdict of a new report from McKinsey Global Institute which outlines how the last three decades – even with the 2008 financial crisis taken into account – represented a "golden era" for investors with total returns on equities and bonds significantly higher than long-term averages.

It describes the returns as being driven by "favourable economic and business fundamentals" – but suggests this era has now ended.

The report, entitled "Diminishing returns: Why investors may need to lower their expectations", outlines how those returns are weakening and, in certain cases, even reversing. It points to a fall in interest rates and inflation reaching peak levels with global GDP lowering as the population ages. Though it suggests that digitization may boost some margins, companies across North America and Western Europe now face competition from emerging markets and smaller rivals which could curtail margins.

Meanwhile, it suggests that lower rates of return will impact both institutional and individual investors with the report stating: "a two-percentage-point difference in average annual returns over an extended period would mean that a 30-year-old today would have to work seven years longer or almost double her savings to live as well in retirement."

In addition, it suggests that asset managers will come under pressure too – with fees impacted by a lengthy period of lower returns, while insurers will also be affected if they rely on investment income for earnings.

While it outlines that it is possible that some exceptional circumstance may occur to boost investment returns, it also states that its pessimistic outlook may even be too mild.

What do you make of these predictions? Leave a comment below with your thoughts.