Strategist says investors should be preparing for imminent economic slowdown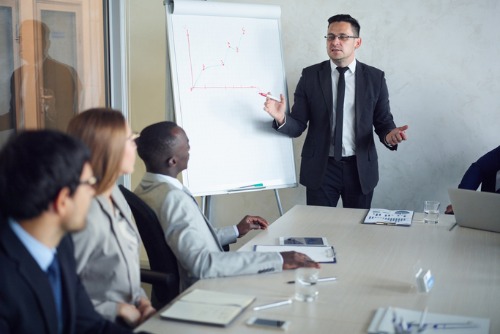 Canada is heading towards an economic slowdown and investors should adopt a more defensive approach, according to an analyst.
Sean Coakley, market strategist at Cambridge Global Payments, said key indicators have shown weaknesses in the jobs, housing and credit markets, and that if you add in rising interest rates and high household debt, the country is heading for tougher times over the coming months.
In particular, Coakley highlighted the oversized role played by the housing sector in the economy and the fact August housing starts declined and missed expectations.
He also said he was "troubled" by data around Canada's credit markets and the fact credit impulse being granted to corporate and individuals (non-financial sector debt) started to decline from about November and December. This, Coakley added, corresponds to changes in mortgage rules and interest rate hikes.
He said: "The outlook isn't necessarily rosy for the Canadian economy heading into the next three to six months and even 2019."
While Coakley concedes the S&P 500 is his main point of reference, he said Canadian equities have been flat, boosted by surges in marijuana stocks.
This cyclical aspect and the fact, in the US for example, that a few companies alone have driven markets, is a big indicator that we are in the later stages of the bull cycle, according to Coakley. Emphasis, therefore, should be shifting towards capital preservation.
He said: "From a risk-return perspective, the potential downside right now is far greater than any potential return that you can really expect from improved earnings or increased continuation of economic growth, even if we don't see a growth slowdown."
He added: "If I was an advisor I would steer my clients to be more defensive. You should always have an allocation to equities obviously and I am a strong believer that asset allocation itself is going to be a key driver of your performance and risk parameters.
"If you're looking at any sort of short-term tactical movements in terms of adjusting your asset allocation, I'd be far more defensive; maybe weight cash more heavily and move away from more cyclical stocks.
"If you look at performance factors that have really driven equity pricing over the past few years, momentum has been a really strong – that may change as time goes on."