Investors warned, though, not to take outcome for granted and to remain cautious until results are in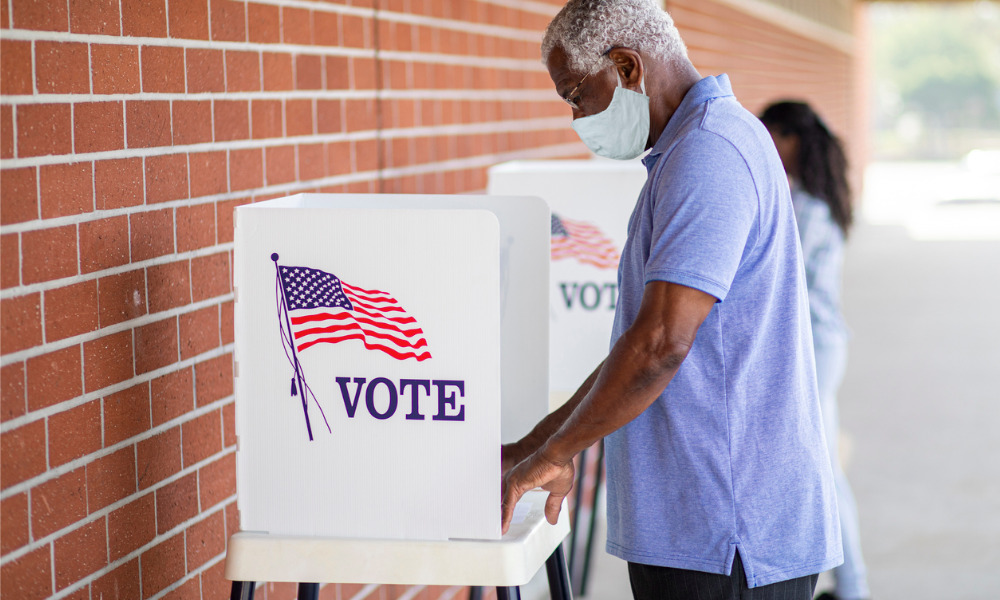 Investors should be wary of transition volatility and the longer-term implications of a 'deep' Blue Wave when the American people go to the polls on Tuesday.
That's the view of Kevin McCreadie, CEO and CIO of AGF Investments, ahead of one of the most contentious U.S. elections in history. Polls and analysts suggest that a 'Blue Wave', or Democratic sweep of the White House and both chambers of Congress, is now the most likely U.S. election outcome facing investors.
But McCreadie said the potential impact on the markets is complex, both in the short and long term. Off the bat, a unified Democratic government would pass several different types of legislation that would hold significance for investors. This would be especially prevalent if the "deep Blue Wave" happens and results in Democrats controlling the Senate with 53 seats or more.
"In this case, there is an increased probability of even more fiscal stimulus being passed than is currently on the table," McCreadie said. "And while that would likely push stock prices higher in the near term, it also raises longer-term questions about the market's growing dependence on government spending and central bank accommodation. At some point, ballooning deficits that are a consequence of unbridled stimulus need to be addressed and may swing sentiment in a less favourable direction."
He added that a Democratic sweep also solidifies the "market-negative prospect" of higher corporate taxes in the future. This may happen right away but he believes it's a question of when not if they are raised. The final consideration for investors – and a concern for some – will be the left-leaning policies and regulatory restrictions.
McCreadie said: "Mr. Biden has been scrutinized throughout the campaign, in particular, on his stance towards the oil and gas industry and whether he will cut subsidies and/or enact restrictions on mining technologies such as fracking. At the same time, rumours persist that Elizabeth Warren could be named U.S. Treasury Secretary, raising the spectre of new limits on the banking sector."
Of course, a Biden win is far from guaranteed and several of the Senate races are still too close to call. No one needs reminding how wrong the polls got it in 2016 and the CEO warned that, with the U.S. so divided along political affiliation, many are more reluctant than ever to disclose their voting preferences. He added: "While it does seem like the Democrats have all the momentum going for them, it's important that investors not take it for granted. In other words, understand what a Democratic sweep could mean for markets, but remain cautious about putting what you know into action until the results are in."