Robo-advisors may have computing power on their side, but investors need something more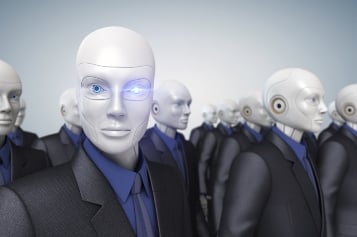 Robo-advisors may present a threat to active managers who are
finding it harder to justify high fees
. But one expert still has his money on flesh-and-blood advisors based on one key advantage.
According to Robert Merton, distinguished professor of finance at the Massachusetts Institute of Technology (MIT) and winner of the Nobel Memorial Prize in Economic Sciences, programs using artificial intelligence (AI) do not have human advisors' ability to gain people's confidence.
"What you need to make technology work is to create trust," Merton said in an interview with CNBC. "Technology doesn't create trust on its own."
Merton explained that investors and clients see AI-based robo-advisors as black boxes, with
no clarity on how they generate financial advice
. "You have no idea what model ... You have no idea what data was being used," he said. For him, that gives human advisors a valuable opening.
The black-box nature of robo-advisors, coupled with the massive number of AI models available, also makes it harder for investors to distinguish which ones are reliable and which aren't. More often than not, Merton said, bad models in finance are discovered when "it's too late."
Incorporating fintech is becoming more important for wealth management firms
, but doing so doesn't mean they're ceding any credibility to their digital counterparts. As Merton points out, investors and clients often judge technology not based on its own merits, but based on other people who vouch for it. "If I certify the technology or robo I'm using for you, you're trusting me, not the machine," he said.
Related stories:
Robo-advisor moves deeper into hybrid advice
Wealth advisors still in demand from self-directed investors