Lorenzo Pederzani explains why communication is vital and how he's grown his book during the pandemic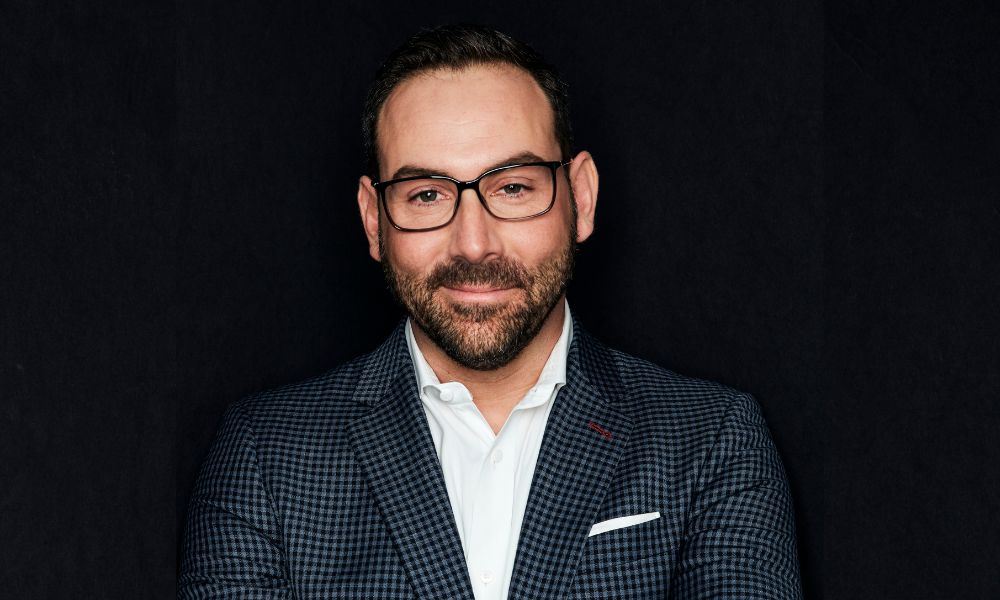 Lorenzo Pederzani believes the art of communication is central to his growth as an advisor. And after putting the building blocks of his career in place at IG, the Vancouver-based advisor has gone from strength to strength with iA Private Wealth.
Pederzani has come a long way since entering the profession as a 28-year-old in 2004. A friend convinced him to get into the business, explaining it was as much about relationships and communication as it was about numbers. So, it was a big milestone when, in 2012, Pederzani passed his last CFA exam – quite an accomplishment for someone who didn't know much about investing a few years earlier.
"There's an art and a science to this business," says Pederzani. "The science is the [investment and financial planning] knowledge – that's table stakes. The real art is to get people to make the right financial decisions, and stick with them, which doesn't come naturally to us as humans. It's the reason why advisors (like fitness coaches) exist."
"The art takes a lot longer to master and I don't think you ever really fully do, but I feel like I'm always improving."
Central to his practice's growth is communication and providing investors with a clear message. With so many aspects to the profession – from investment advice to financial planning and insurance – there is potential for confusion. "It's so important to have a brand with a philosophy and to continue to communicate that brand and message consistently. For example, we talk about the equal importance of investment management and financial planning. We also believe customization for clients should happen at the financial planning but not the portfolio level. There, we apply our own discretionary model portfolios across all our clients' accounts, according to their risk tolerance."
Down market equals more opportunities
He sees a down market as an opportunity to show his real value to prospective clients who may not be as happy with their current advisor.
"Many Canadians don't have a deep relationship with their advisor – and typically have a friend who keeps raving about theirs but it seems like a lot of work to call that person, move accounts and risk starting a new relationship. So, they stay put."
"However, during a market downturn, once that person receives their first statement, unless there is a deeper connection with their current advisor – someone who can help guide them through the uncertainty – the relationship becomes easier to re-evaluate. And then, the conversation they had with their friend a year ago suddenly comes to mind and they're more motivated to move. It doesn't happen very often but, in a down market, if you're running a good business and working hard to maintain your relationships and communications with clients, you find your phone starts ringing more often – in a good way."
Pederzani claims that throughout the pandemic his firm was successfully able to pivot its communications. "When we sent the whole team home on March 10th, 2020, we had no idea that we would still be in a pandemic a year later. But we decided that week that we needed to reach out to clients as a whole as soon as possible to calm investor nerves."
He acknowledges, "It was our financial planner, Joe Basque, who had the idea of doing a webinar and within three days, we had purchased a webinar platform and created a 30-minute presentation we delivered that Friday afternoon. To our surprise, 80 of 250 households showed up with two days' notice. It was so popular that we ran it weekly for the first two months of the pandemic before deciding to keep it as a monthly part of our ongoing service offering.
Pederzani adds "while webinars, portfolio commentaries and regular planning articles help keep us top of mind with clients, nothing replaces personal calls (or Zoom calls). It's so important to keep having regular contact with them even if just to ask how they're doing."
Clearly the client communication strategy is working for Pederzani and the Westmount Wealth Group team at iA Private Wealth. Last year saw its AUM grow by $57M and 2021 is shaping up to be another banner year for the team.