A look back at our week's top stories and analysis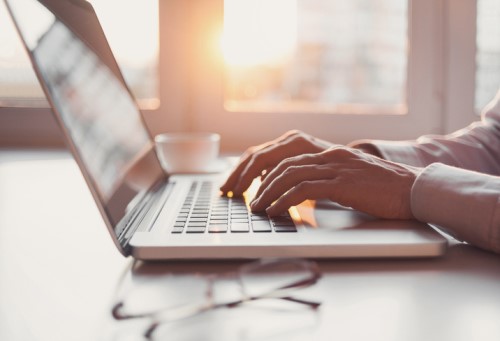 And finally, Canadian Open Text Corp. announced a deal to acquire a Star Wars inspired data corporation called Carbonite Inc.
Tuesday, November 12
Bryce Sanders of Perceptive Business Solutions Inc. shared his insights into how little innocuous questions present an opportunity for a smart advisor. He told WP all about how to deal with that ubiquitous cocktail party inquiry: "how's business?"
With the growing number of children asking for help from 'the bank of mom and dad,' WP sat down with Jennifer Muench of BMO private wealth to ask, 'how much is too much to give to your kids?' She shared her thoughts on an advisor's role during these difficult conversations, where a client's heart says one thing, and their portfolio says another.
We also saw a young advisor, and WP award nominee, win The Knowledge Bureau's Distinguished New Advisor award, only five years after entering the industry. At the same time, news broke of a group of former footballers suing their financial advisor for involving them in a tax-avoidance scheme in the '90s.
Wednesday November 13
Business headlines all over Canada today told the story of Canada Goose. The iconic jacket manufacturer saw its shares tumble by almost 8 percent on the back of poor Q3 sales numbers. The decision to open a flagship store in Hong Kong last year proved unwise, at least in the short term, as continued unrest hurt sales.
At WP we learned some of Chad Larson's secrets, asking him how he built an independent practice with $735 million AUM. His strategy blends humility and drive to attract high net worth clients, showing them he has a "ruthless dedication" to improvement and education.
Sophie Gilbert and Russell Investments provided an industry-wide insight for advisors: talk about value with clients, not fees. The team at Russell has crunched the numbers to show an advisor is worth so much more than their 1% fee, while Gilbert stressed to WP that communicating value to clients is all about the language you use.
The MFDA handed down another fine, too, after an ex-advisor admitted to using 110 pre-signed account forms. The MFDA used the hearing to remind advisors how they need to discuss investment options with clients.
Thursday November 14
WP learned today that former NHL pro Jason Garrison is suing his Vancouver-based financial advisors. He alleges they oversold him expensive life insurance policies, against his request for a cautious, savings-focused financial plan. The news raises some questions about how advisors can talk to risk-averse clients, and how to work sustainably with sudden wealth.
We got some market insights from Greg Taylor of Purpose Investments, who told WP that he expects markets will end the year in a generally positive position. The big turnaround from last-year's December selloff is the Fed, which Taylor thinks has turned dovish and market friendly in the past 12 months.
Mike Archibald of AGF also thinks there's likely to be a "Santa Claus rally" at the end of the year. It's one of the reasons he's not as concerned as some about a looming recession. He still thinks a downturn on the aging bull market is coming, but at least in the near-term AGF isn't saying that it's time to batten down the hatches.
A study released yesterday by Mackenzie showed that more than half of all Canadians want to know more about making the leap to retirement. The study was presented as an opportunity for advisors to reach a broader base of clients, even millennials, who want to know more about what their retirement might look like.
Friday November 15
Analysts, advocates, and advisors shared their takes on ex-hockey pro Jason Garrison's lawsuit against his former financial planner. They stressed educating clients and engaging them in a meaningful conversation to avoid situations like this. One observer went as far as to call for greater regulation in know your client questionnaires.
Michael White, of Picton Mahoney, highlighted an opportunity for profit created by a disconnect between implied volatility on the VIX and economic policy uncertainty. He notes that realized volatility runs lower than the VIX, so a short of the VIX might see profits from the gap between what's expected and what's realized.
A former teacher was vindicated by the CRA when he was able to claim moving expenses while relocating from Whitby to Ottawa by canoe. The teacher had been claiming moving expenses since 1984 as he relocated to the capital to teach summer school every year. When that loophole was closed to him, he used that most typically Canadian mode of transit to open it again.