If regulators get their way everyone but the bank-owned firms could be fighting for a shrinking piece of the financial advisory pie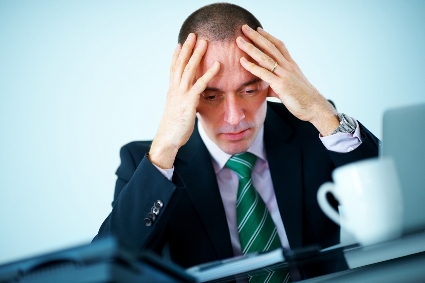 Unless firms want to reach into their pockets to put young advisors on salary, DSC's represent the best way to keep the banks from swallowing up business.
New rumours suggesting the DSC is as good as dead place the very survival of independent advice in question.
"There has been a rumour that regulators are contemplating eliminating the DSC sales option," Toronto advisor Mark Matsumoto told WP. "I believe that this is a very narrow-minded, short-sighted decision that demonstrates a lack of understanding of how the independent channel works."
As an independent planner since 1991, Matsumoto has skin in the game and worries any move to eliminate DSCs would benefit the banks and hurt the survival of independents.
Given that bank salary their young advisors, their model guarantees the ongoing renewal of advisor ranks. The independent channel, on the other hand, offers no such cushion for young advisors, on commission. The loss of DSCs would compromise the ability of many newbies in the independent channel to commit to long-term careers in the industry.
"New advisors need DSC to survive during the many years that it takes to build a book of business. The industry needs new advisors to survive. These advisors need the up-front commission generated by DSC," says Matsumoto. "The firms need their advisors to be able to generate income to cover their costs. If someone manages to sell $100,000 of funds and it generates 1% trailer, then it only generates $1,000 of income split between advisor and dealer, spread over a year. Neither the advisor nor the dealer can survive."
Especially interesting is the fact Matsumoto doesn't offer DSC funds preferring 0% front-end loads and 1% trailers yet is a strong proponent of this particular fee structure because it maintains the independent advice channel.
Last month, fee-based advisor Rob McClelland, who runs The McClelland Financial Group of Assante Capital Management Ltd., also came out in favour of
retaining
DSC funds, suggesting it helps keep the smaller advisor afloat.
Matsumoto couldn't agree more.
"The independent advice channel is very important to everyone. Independents are the competition to the banks and large institutions and keeps them in check," Matsumoto believes. "These large institutions may have significant influence on regulations."
Regulations that will end up costing customers choice.
"I am very strongly against the elimination of DSC because it will significantly reduce or eliminate the independent advice channel and in turn cause significant long term, permanent and ongoing financial damage to all Canadian investors," suggests Matsumoto.
"It will be the most costly piece of regulation to date."
And that's why the 25-year veteran is 100% against it [DSC elimination].
See more:
Speculation swirls around DSC's future