With the service side hit so badly, economist warns that people 'won't go get two haircuts'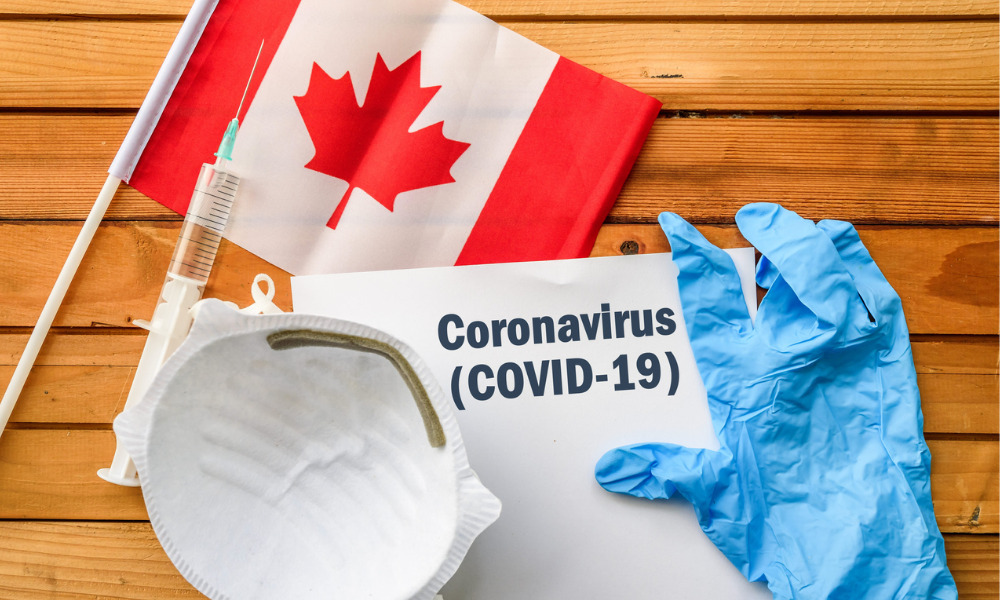 Last week Statistics Canada released Q1 Canadian GDP data, which highlighted the drop caused by COVID-19. Canadian GDP contracted 7.2% in March, the largest single month decline since data has been recorded (1997). While the number was substantial, it did fall below initial forecasts, however Statistics Canada also put out a flash estimate that April will see an additional 11% decline. That will bring the total impact of COVID-19 on GDP in those two months to approximately 18%.
"That is unprecedented by any other standard," said Eric Lascelles, chief economist, RBC GAM. "March was the biggest single month we declined. The prior record was 1.3% and Stats Canada has already told us that March will get broken in April."
To put it in perspective, Lascelles compared the drop to that during the Great Depression but noted that drop occurred over a span of years, versus two months.
For Lascelles, he believes that the two months of decline captured the peak to trough of the decline and says May was a month of mostly growth. Still, the recovery will not be easy. "Our assumption is that we can claw back half of what we lost over the summer, a significant rebound but not complete. The other half is harder to reclaim because you have some sectors that will be sticky like travel, hospitality, etc."
Lascelles also notes that they have seen second order damage, meaning some companies are laying off, not because they cannot produce products, but because the overall economy is weaker, and their regular corporate clients are not purchasing what they normally would. "Like any recession, there is an element of risk aversion that persists, damage has been done to income and wealth. If you step beyond household incomes, small businesses have been devastated, so I think you can expect lingering effects."
Those lingering effects will pose certain restraints, even if May is a month of growth. Lascelles also notes that unlike previous recessions, there may not be the same pent up demand that can easily be corrected since the service sector has been one of the hardest hit. "Often people catch up. The spending that doesn't happen during the recession comes out one way or another after. Since the big hit was on the service side, there is less room for pent up demand. For example, barber shops, people won't go get two haircuts."
Less demand will result in a slower growth. Lascelles says there are only four ways to speed up the normalization: mass virus testing/tracking, an effective therapeutic that turns the virus into something similar to the common cold, a vaccine or heard immunity.
Another issue Lascelles is watching is a potential hit to supply chains. He says he has seen more reports of workers reluctant to go back to work, one for safety but also because some are making more being off work. "Maybe that is a statement about salaries, which creates a problem, but people also have concerns for their health and the problem of childcare with schools and camps closed. It is going to be complicated. You could argue there will be a shock to demand and a labour shortage. I don't think we have ever dealt with that. So, there are many reasons why a recovery can't be complete. We tend to think it will take until around the start of 2022 to get everything back."