Morningstar analyst tells WP that industry is set for spectacular growth, with some companies positioned better than others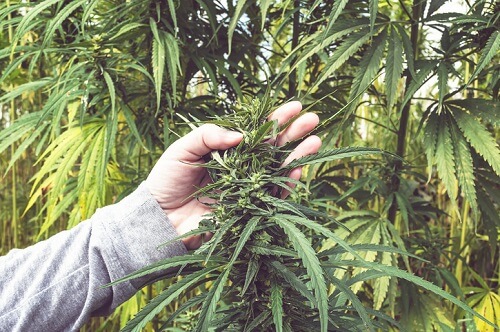 Cannabis companies will see sales grow almost nine-fold through 2030, according to a new study by Morningstar called Green Rush.
With significant runway for growth, widening legalization in the US and increasing consumer participation, recreational cannabis sales are set to grow at a 25% compound annual growth rate (CAGR), while medicinal will grow at 15%.
In Canada, where recreational marijuana has been legal since 2018, MorningStar said that sales have penetrated only 12% of the estimated market and are expected to grow at 20% CAGR. It values the global market at $3.7 billion and forecasts it reaching nearly $43 billion by 2030, with increased competition limiting Canadian cultivation to a market of $20 billion.
Director Kristoffer Inton, the study's lead analyst, told WP that, of the six major cannabis companies featured that have a presence in this country, Canopy Growth, CuraLeaf and Aurora provided investors with the most upside.
Inton is enthused by Canopy and CuraLeaf's strategic moves that position themselves nicely for the expected legal changes and expansion of the market south of the border.
Currently, 23 states have legalized medical cannabis, 12 have legalized low-THC/high-CBD hemp or cannabis derivatives, and 11 states and Washington, D.C. have passed both recreational and medical cannabis. By 2030, seven more states are expected to expand recreational and two that have already legalized are set to expand commercial operations.
Inton said: "For Canopy and CuraLeaf, it's really about the US. We think the US market, from a purely population perspective, is just bigger and far more attractive to be in.
"The Canadian market is far more developed and further along, so you will see probably more growth in the near term, but the biggest potential is the US market. CuraLeaf is a US pureplay and its acquisition of Grassroots Cannabis last week saw its stock top 30%. They have multi-state operations, and they are now east, west and mid-west and operate in both medical and recreational markets."
For Canopy, in the news recently after they fired colourful CEO Bruce Linton, Inton said there are two main reasons why one of the most recognisable brands is set for big things. Firstly, the standing acquisition agreement with Acreage Holdings means they already have US exposure, albeit not in an operational capacity just yet.
He added: "Secondly is the deal with Constellation Brand, which owns about 40% of the firm and has knowledge of beverages, consumers and branding. These are parts of the cannabis market where we see a lot of growth. To have a partner that knows how to work in the industry could potentially provide them with a lot of advantages."
He added: "In the case of low-cost producer Aurora, from a valuation perspective, it looks cheap to us. Near term, when you look at the strategic partnership, the four biggest companies have a major partner in play but Aurora doesn't have their one yet. They are actively looking and it is a potential catalyst from a valuation perspective."