A recent study revealed how advisors can get more referrals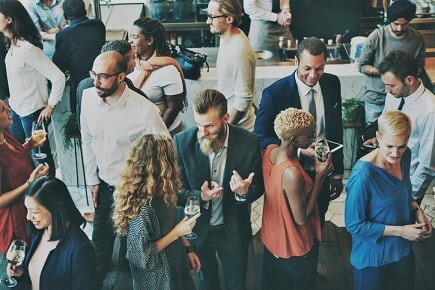 An advisor hugely benefits from referrals or word-of-mouth influence, as others would say it. But unknown to most of these financial advisors, having their clients refer them to others takes more than just charm and a successful deal.
As revealed by an Oechsli Institute study, there is a model that perfectly signifies the hierarchy of word-of-mouth influence. The baseline of referrals starts from excelling professionally. In a blog post at wealthmanagement.com, the institute's CEO Matt Oechsli said advisors must be "first rate" in every sense of the term.
"This goes beyond comprehensive wealth management services and includes the quality of personalized service, the quality and frequency of in-office reviews and ongoing communication, the use of outside experts, as well as following through on all promises," he said.
Emotional connection is at the next level of a successful word-of-mouth influence. As it turns out, advisors who have personal relationships with clients are more likely to be recognised for their expertise in wealth management.
However, having personal relationships requires advisors to have a sincere and genuine interest and concern in their client's issues. And this should not stop there, as they should also express the willingness to share their own issues with their clients.
"They talk about them, provide unsolicited referrals, and are also more willing to personally introduce their advisor to people in their spheres of influence," he said.
Going up another notch, advisors need to create situations where it would be natural for clients to talk about their services. As Oechsli puts it, "financial advisors who benefit most from word-of-mouth influence don't wait for clients to stumble upon the right situation; they help create the right situation."
For starters, it would not hurt to try delivering an edible gift to a client's office that can be shared with others. This way, the client can talk about their advisors within those inside their sphere of influence without forcing the idea too much.
Finally, the peak of the model is to refine the narrative in which the advisor would want to be represented. Rather than asking their clients to say specific things about them to potential customers, advisors need to create a narrative that will help the clients talk about them and their services on a more personal level.
"The idea here is to provide background that can be used when a client talks to someone else about their advisor, such as how they got into the business and so on," he said, noting that the goal is to have the person listening to want to meet the advisor being talked about.
Whilst this model outlines four simple steps to having a successful word-of-mouth influence, Oechsli reminded that it still requires patience and persistence.
For more of Wealth Professional's latest industry news, click here.
Related stories:
Advisors, here's how to help single retired clients
Are advisors ready to embrace the robos?