Portfolio has $735 million AUM and says he 'walks, talks and feels' his business process and philosophy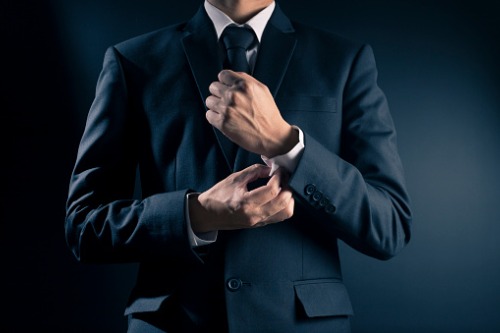 How do you build a successful advisor practice? It's the $200 million-plus AUM question that many seek but relatively few attain.
Portfolio manager Chad Larson is unequivocal : he believes deeply in his business' processes and "walks it, talks it and feels it". In part two of his interview with WP, the senior vice president at MLD Wealth Group, Canaccord Genuity, explained how his team has created a great business wih a difference. With a book of $735 million, he has the AUM to prove it.
Larson also has nine stakeholders on his team who he described as top performers in their fields of financial planning, tax and estate planning, and trading. He said: "I believe we have the best of the best and I pay them that way because my clients deserve that."
He added: "I'm not saying I'm like Vision from Marvel and I float above and know all; I make mistakes, but we address and adjust. [The practice] is built like a business so that it has scale, process, efficiency, and it will endure. My legacy, hopefully, will be that we'll not just sell my clients to cash out but that the processes and philosophy have been instilled so clients and their next generations continue to be looked after under what we think are best practices. And that's the difference."
Larson, who left National Bank Financial to go independent in March last year, credits Canaccord for allowing him to maintain and pursue the visibility of his brand outside the "stringent boxes" he previously worked within.
He employs a full-time SEO manager and web-design firm out of BC, which ensures his advertisement is readily accessible to "quality people" who might be a good fit for the firm. It also allows him and his team to have a global presence – an element of practice-building which has enabled clientele from the likes of Singapore, London and South America.
"These days, everybody is competing globally for everything," he said. "But we have a global perspective; we're always in the pursuit of improving and investing in our own business."
But what gives the Calgary-based advisor the edge? What enables high-net-worth, quality clients to be continually served to a high level and retained? He told WP that they like to see evidence of his "ruthless dedication" to improvement and education.
This spring, for example, he and his partner will attend Harvard Business School to work through its family office platform and spend time with managers and custodians of significant wealth. From this, he expects to share best practices, and develop better governance and tools.
He said: "I think this resonates with our clientele. Sidney Crosby is an excellent hockey player – one of the best, if not the best - but guess what? He has multiple coaches for his mind, strength, health and he also sharpens his skates!
"For me, honestly, a lot of it is about being able to admit I don't know everything and to constantly be in pursuit of improving on behalf of our valued clients. This has really added to the success that we've been able to achieve.
"People ask me this a lot because I am young and I've definitely punched above my weight class all my career. But I think it was Bob Hope who said, 'I was in the right place at the right time. Of course, I steered myself there'."