As clients live increasingly complex cross-border lives, expert advisor says advisors need to stay in their lane, focus on the areas they can help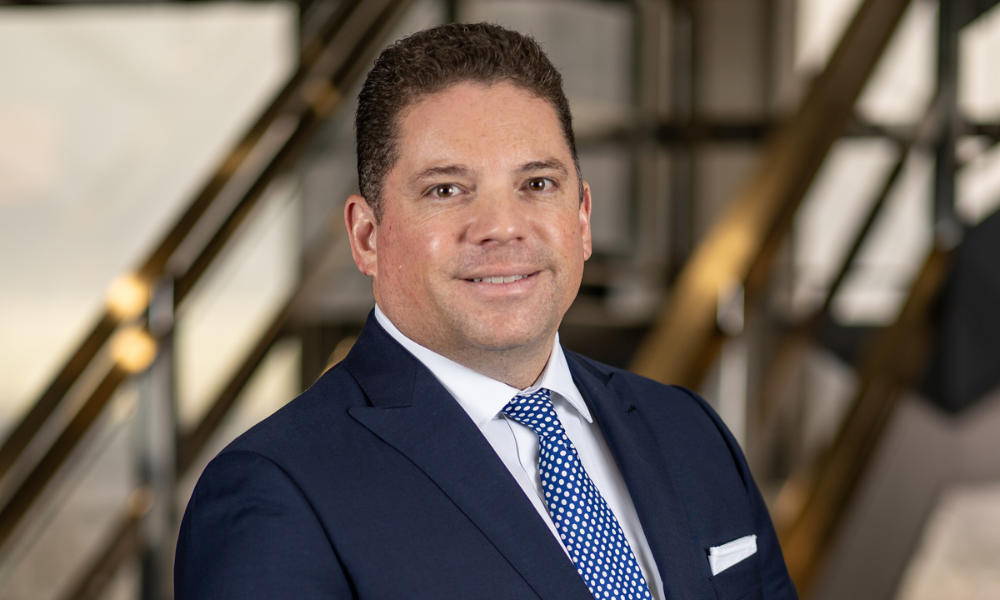 Darren Coleman has built a significant network. He needs one to run the largest cross-border wealth management practice in North America. The Senior Portfolio Manager, private client group at Portage Cross Border Wealth Management of Raymond James relies on his network of immigration lawyers and tax specialists to solve problems for his clients in Canada and the United States. Today he sees a growing set of cross-border challenges that advisors may want to start building their own networks for: the rise of cross-border work.
Moving across the border for work is hardly a new phenomenon, it might be older than the border itself, but Coleman says the post-COVID era of remote work has made those moves all the more complex. He sees plenty of Canadian clients moving south of the border to take a new job there, as he has for much of his career. But he's also seeing Canadians keeping their remote jobs here, but moving to a sunbelt state for a better climate. The world of cross-border work is growing more and more complex, and it's an area where Coleman believes advisors shouldn't be forced to act alone.
"I think the role of the financial advisor is not to solve the problem," Coleman says. "Stay in your lane. Unless you are a practicing immigration attorney, do not offer immigration advice. At the same time, though, be mindful and conscious of key issues, and know who to call in when you need that support."
Helping clients move south for work
If you want to provide good cross-border service, it's important to stay ahead of your client's major decisions. Finding out after the fact that they've moved likely means more costs for the client and pain for the advisor, Coleman says.
When he gets clients coming to him for the somewhat more straightforward career move to the States, Coleman runs them through a few questions. He'll ask his client 'are you eligible to work and live in the US?, 'what requirements does your new employer place on you for work?,' and 'what visa program are you being brought in on?' Those questions serve as a kind of triage system, allowing him to refer out to immigration attorneys with an appropriate degree of urgency.
There are other aspects of a traditional cross-border career move that Coleman can help with in-house. That includes tax planning. While the US and Canada have a tax treaty, not every state in the US respects that treaty. Notably, California does not. That means a Canadian with an RRSP who moves to California will be paying California taxes on the growth in that registered account.
While Coleman is registered in the US and Canada and runs a cross-border practice, he notes that many other advisors may also end up losing their clients in a move to the US. A snowbird exemption exists for Canadians living in the US for less than six months, but any longer than that and many Canadian institutions will put a halt on any future deposits into the Canadian accounts. Advisors preparing their clients for a cross-border move may also have to look more closely at their own firm's policies. Coleman now hosts a podcast on the subject of cross-border issues called Two Way Traffic.
What happens when a client moves, but their job stays in Canada?
Despite all the complexities of a work move to the US, Coleman says that is still pretty straightforward to manage. What's potentially more complex is when a client stays with their Canadian job, but because they work remotely, they've decided to move to the US to enjoy a warmer climate. This is where, as Coleman puts it, things get "tangly."
Coleman keeps five CFPs on his team to deal with the eccentricities of moves like these, because every individual will come with a slightly different set of circumstances. Assessing and ascertaining those circumstances is a key first step for any advisor. Coleman says he needs to get clarity from his clients on their citizenship(s), tax status, and where they plan to move. Wills, powers of attorney, and trusts will all play a role too especially if a client's move means they have family on both sides of the border.
As with other cross-border issues, Coleman believes that any advisor seeking to help clients with a move like this can't see themselves as an island. They need to find experts on both sides of the border who have already likely encountered similar issues.
"If I went to rewire my kitchen I wouldn't have the foggiest idea of how to do it, but a good electrician has probably done hundreds of jobs like that. When you have clarity you should either add what insight you can or find someone who has insight into this issue," Coleman says. "It's also not unexpected that someone who moved once will move again. We try to have visibility into all of the planning and we try to have some degree of portability in our planning work so that it works in one direction, but we know how to work in the other direction when our client wants to come home again."