Study finds traditional finance role is evolving fast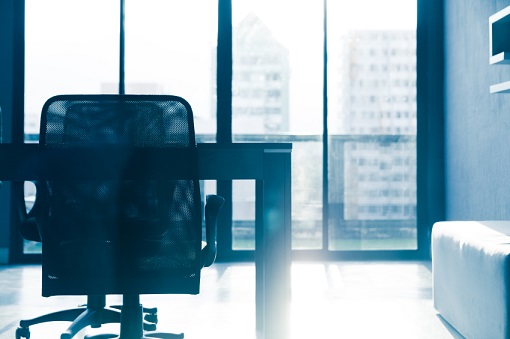 Once upon a time, the chief financial officer role was focused solely on finances but a new study shows that those in charge of the money are also playing a far bigger role in many organizations.
CFOs are involved in, or taking, more decisions outside their traditional finance role says Accenture.
This includes directing enterprise-wide digital investments and managing their economic outcomes and impacts.
"The CFO role has evolved over the last several years, from accountant to business partner to a strategic advisor across the entire enterprise, becoming the economic guardian of planned outcomes for digital investments," said Steve Culp, senior managing director at Accenture and global head of the company's Finance & Risk practice.
Culp says that CFOs are fast becoming the digital stewards of their organizations, leveraging predictive analytics and artificial intelligence to better interpret data for key business decisions.
Growing influence over innovation
In Accenture's survey of more than 700 CFOs around the world and 200 up-and-coming finance professionals, 8 out of 10 said identifying and targeting areas of new value across the business as one of their main responsibilities.
Three quarters of respondents believe they have the influence to drive business-wide transformation. This includes the adoption of technology and data, and not just within the finance function.
"CFOs' use of data is expanding to other parts of the business. As a result, they will need to be more entrenched in transformational technologies such as AI and analytics to usher in digitization of the broader organization, create new business models and unlock new revenue streams," said Dr. Christian Campagna, senior managing director, Accenture Strategy, CFO & Enterprise Value. "The CFOs who step up to manage these opportunities will be the true guardians of the enterprise."
Learn new skills or become obsolete
While the power of the CFO may be increasing, many respondents believe the traditional role will become obsolete.
More than three quarters say the move to develop advanced digital, statistics, operational and collaborative skills must be rapid and drastic.
Eight in ten CFOs agree that data storytelling is an essential skill for today's finance professional.
"It feels like there are two camps for what people look for in a CFO: the control or accounting background versus a more strategic finance role who partners with the CEO," explains Chris Weber, CFO and executive vice president, Halliburton Company. "Over time, I think the shift has been towards this second role, even if that means the candidate isn't an accountant by training."