CEO outlines belief in Ethereum ecosystem and explains why it needed market exposure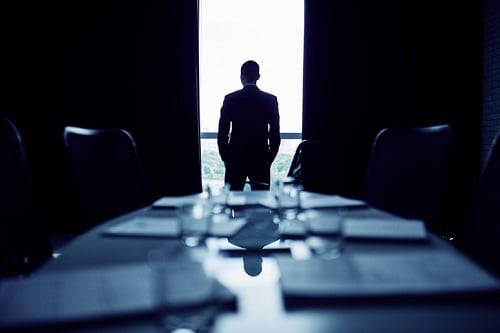 Transparency and a need to push the boundaries of technology were key reasons for Ether Capital going public yesterday, according to its CEO.
Michael Conn said the decision to be the world's first publicly traded company focused purely on the Ethereum ecosystem allows investors to have direct involvement, via the NEO Exchange, and avoids issues around ICOs which, he said, fail 90% of the time.
There is also the impact of the Howey Test, which considers tokens a security and, therefore, limits who you can sell them to. Conn believes this defeats the object of the blockchain's decentralised ledger.
He said: "That being said we wanted to bring a transparent way to look at things in a largely opaque space and we felt that going public would be the best way to create that transparency and create, effectively, a technology fund where we could have a direct impact on business, and do it in a way where anyone could participate with their liquidity."
Found under the ticker ETHC, the company's business plan will initially involve investing the majority of its available funds in the Ether token as a strategic asset, with the aim of ploughing 80-90% of available capital into the currency.
Having already raised $45 million through private investment, the Toronto firm completed a reverse takeover of a Vancouver shell company, Movit Media Corp, prior to its trading debut.
Conn said investors can now be a part of what he believes will be a major player as we head towards Web 3.0. Amid the plethora of competition, he insists the Ethereum ecosystem is where the most impactful development is taking place.
He said: "Ethereum is more about creating an economic ecosystem beneath the currency. Over 94% of the decentralised applications are being developed on Ethereum – there are already over 900 applications that are inter-operable with each other.
"It's the only place where you have people quitting their day jobs to create businesses. For us, Ethereum is where the developers are."
Conn said they lucked out with market conditions, with Ether stabilizing around the $500 price mark after highs of $1,200 and lows of $300.
He said: "Ultimately, we don't view this as an Ether at 500, 1,000 or 10,000, we really see Ether as being that strategic fuel that's going to enable us to make investments to acquire a business and build it out.
"We aren't a venture capitalist business, we really are looking to be the next great technology company and a bridge between the financial system and the Ethereum ecosystem. In that way, it's kind of fortunate for us to have the market environment we had and we feel pretty good with what we're bringing into the space."